Cost of Africa's internet shutdowns? $1m a day – quarter of a billion total
New report digs into economic damage caused by over-zealous governments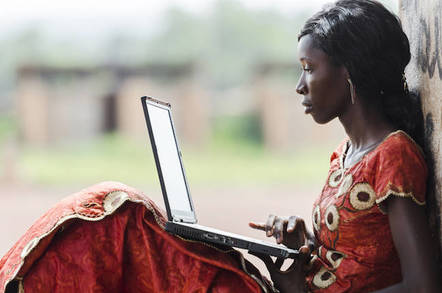 A new report estimates the cost to African countries routinely pulling the plug on their citizens' internet access is around $1m a day.
In the past two years, 12 countries in Sub-Saharan Africa have imposed a range of internet shutdowns from full national blackouts of connectivity, to regional takedowns, to social media cutoffs, to curfews.
In total, 236 days of disruption have occurred during that time, and have resulted in $237m of economic damage, according to the Collaboration on International ICT Policy for East and Southern Africa (CIPESA).
The figures for each nation vary widely, depending on how long internet access is cut off, the type of shutdown and the state of internet access and digital economy within a given country.
Ethiopia suffered $132m in economic losses thanks to its 36 days of complete national and regional shutdown as well as seven days of social media restrictions, CIPESA estimated on Friday. Whereas Cameroon, which maintained a record-breaking 93 days of shutdown over a regional dispute, suffered less, comparatively, with economic damage of $39m.
The report also estimated the likely daily cost of an internet shutdown in one of the region's most advanced economies, Kenya: $6.3m.
CIPESA built its own model to calculate the cost of cutting people off, following earlier efforts by the Brookings Institution and Boston Consulting Group that largely relied on calculating the percentage of a local economy reliant on internet access.
"Some of the parameters these previous studies were based on (e.g. average connection speed; percentage of businesses with internet access; e-commerce as a percentage of GDP) may be imprecise given the informal nature of many African economies, the centrality of mobile internet and mobile money in the Africa, or even the wide use of public access facilities," the CIPESA team argued.
Not binary
The impact of being dumped offline is also not a binary issue, CIPESA noted: even after internet access is restored, the impact of a cut-off continues to resonate.
"Economic losses caused by an internet disruption persist far beyond the days on which the shutdown occurs, because network disruptions unsettle supply chains and have systemic effects that harm efficiency throughout the economy," the report noted. "Internet disruptions, however short-lived, undermine economic growth, disrupt the delivery of critical services, erode business confidence, and raise a country's risk profile."
The formula put forward by CIPESA for calculating the impact considers three main elements:
Total Economic Effect = Internet GDP Loss estimate + National Estimated Lost Digitisation Cost Savings and Efficiency Gains + Country Risk Profile effects
"Internet GDP Loss" is calculated by estimated the percentage of internet services that makes up national GDP; Digitisation Cost Savings is calculated by estimated how many business are taken offline and estimating the cost savings of them doing business online, multiplied by an "internet confidence deprivation ratio"; and "Country Risk Profile" is calculated by looking at the risk premium associated with investing in a specific country – the risk of investing money in a country given its economic and political stability.
The issue of internet shutdowns has become an increasingly hot topic in governance circles following a big increase in the number and type of shutdowns, with administrations increasingly using them as a blunt control tool and even for political reasons. The most common reasons for shutdowns have been: national elections, public protests and, amazingly, school exams.
Normalized
Perhaps more worryingly, what had been an occasional and extreme form of control is becoming increasingly accepted as a legitimate tool by governments: in August, India published a document covering the process and authority required for a cutoff of internet services.
The United Nations has formally condemned internet shutdowns and new groups have sprung up just to keep an eye on the topic and lobby for changes. And there was even a proposal at Africa's regional internet registry to punish governments that carry out internet shutdowns by refusing to grant them new IP addresses for a set period – something that was quickly shut down by the registry's management.
While estimating the cost of internet shutdowns is only one part of the impact – suddenly removing people's ability to communicate can have a heavy impact on their basic rights – it does help get policymakers' attention, in part because it is quantifiable. ®
Sponsored: Becoming a Pragmatic Security Leader