China cools on Apple's high-priced iBling
What now?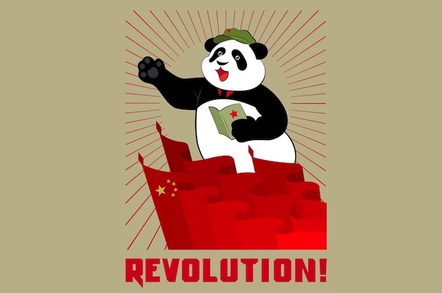 Readers and pundits like to compare Apple products to Veblen goods: the pricier they are, the stronger the demand. An iPhone is a status symbol and an aspirational good; it shows the world you have taste and money. When Apple tried a cut-price iPhone, it flopped.
With the latest iPhone X topping £1,000 SIM free, that's about to be put to the test once again. But more troublingly for Apple, the world's biggest phone market is showing signs of deviating from the script.
For the first time, Huawei has topped Apple in a rolling survey of Chinese consumers conducted by the FT's market research unit. The number of respondents indicating they'd buy this year's new models has fallen from 75.7 per cent to 65.1 per cent. The proportion nominating Apple as the maker of their next phone has fallen to 24.8 per cent from 25.8 per cent a year ago and 31.8 per cent this time in the product cycle in 2014. Huawei is now clearly the top preference, with 31.8 per cent.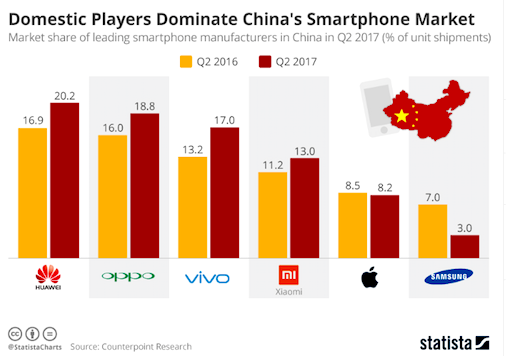 With the number of subscribers likely to top 1.4 billion by the end of the year, this is not a peripheral issue for Apple, which like Samsung, has been squeezed by domestic Chinese manufacturers. Huawei, BBK Electronics (which owns the Oppo and Vivo brands) and Xiomi dominate the home market.
The FT accounts for the trend by pointing out that Apple lacks a mid-range priced option. But it's actually not the real issue. Apple has an excellent option in the "mid range", which is the iPhone SE: a modern phone in a very small package.
But as any visitor to China knows, the Chinese just don't buy small packages. Over one week in Shanghai this time last year, your reporter did not see one regular iPhone. Of the Apple phones I saw around the city, and many journeys on public transport, all were Plus-sized. Even these were relatively rare, outnumbered by similar-sized, or even larger home-brand Android slabs. Small just doesn't sell in China.
This does not augur well for Apple. We're looking at a double whammy: the gradual brand devaluation of Samsung and Apple in the phone market, and China's insistence on large-sized good value gear. I wonder why they stay in the market at all. ®
Sponsored: Becoming a Pragmatic Security Leader