Protect your business from ransomware robbers
The inevitable kick in the arse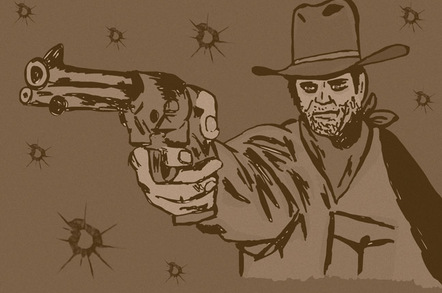 Promo Two much-publicised ransomware attacks earlier this year, including one on the NHS, have raised the profile of the ransomware menace that hangs over businesses of all sizes.
It's a problem that's getting bigger, uglier, and more expensive.
Thankfully, on Thursday, September 21 at 4:00PM UTC there's a live one-hour webcast by Infrascale that can help you navigate your way through the ransomware mire – and help you minimise the downtime, anxiety, and costs inflicted by most ransomware attacks.
Titled "Ransomware: The Inevitable Kick in the Arse", it will help you to find the solution you need to save your business from a potentially terminal catastrophe.
You can sign up to it right here.
If you're not preparing – or don't feel like you're adequately prepared – to deal with ransomware, this webcast should be just the fillip. And, best of all, you can watch it from the comfort of your desk. Don't miss it.