Come to Euston ... see machine learning and AI at work
But hurry – MCubed tickets are moving fast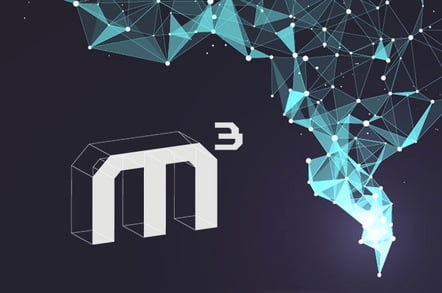 Reg Events If you want to get a grip on what machine learning and AI can do for your business – and what it can't – you should really join us in London next month for MCubed.
But don't hang around because tickets for both our two-day conference and our optional day-three workshops are moving fast.
That's no surprise, as we've got a fantastic lineup of speakers and workshop leaders, who won't just be talking about the potential of the technology tomorrow, but showing you how to put it to work in real-world business and research organisations today.
We'll be taking a deep dive into the building blocks of an ML, AI or data science strategy, from the key algorithms, how to prepare your organisation, and the platforms you need to consider.
At the same time, we'll be looking at how real enterprises are applying these tools to logistics, comms, engineering and financial problems.
Bookend that with a pair of sensational keynotes, and a look at some of the more esoteric uses of the technology, and you've got everything you need to either get properly started with ML and AI, or amp up your existing plans.
Then, on day three, you can luxuriate in our range of all-day workshops, taking a deep dive into key technologies with expert course leaders.
From start to finish, we'll ensure you're well looked after, with great food and drink, including a generously provisioned drinks party on day one. And the best bit is you'll be with people as curious and interesting as you.
So, don't delay. Head over to the MCubed website for full details of the conference, and our ticket packages. ®
Sponsored: Becoming a Pragmatic Security Leader