Nokia trademark filing reveals name of upcoming drone brand
Quiet Finnish firm starts rolling, like a pebble in the night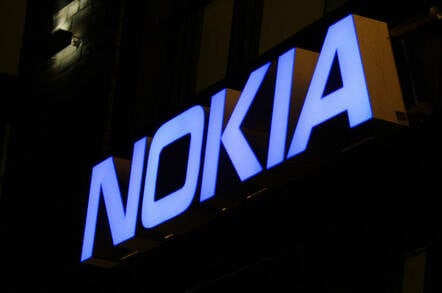 Nokia is naming its upcoming consumer drones brand Ovni, according to reports.
The brand name was spotted in a patent application by writers for the website Let's Go Digital, who noted that the Ovni trademark application to the EU Intellectual Property Office was filed under the "civilian and military drones" classification.
Since exiting the smartphone market after flogging its handset division to Microsoft, Nokia has steadily worked towards re-entering the consumer(ish) technology world.
Its drones appear to be being positioned towards the public sector market, complete with a portable LTE base station for networking them, as a Nokia press release from earlier this year explains.
The system consisted of a number of video-equipped drones flying in formation, demonstrating the concept of using them to rapidly scan for survivors after a natural disaster. Judging by graphics on Nokia's page linked above, it seems the company hopes its drones will eventually be able to safely drop off aid packages in these types of scenarios.
It will be interesting to see how Nokia weighs up against Chinese drone heavyweight DJI, which managed to kill off US rival 3D Robotics through aggressive pricing. Whether the Finns will be able to compete remains to be seen. ®
Sponsored: What next after Netezza?