FTC wants AT&T to kick in $4bn to help balance US budget. Why? Some dodgy ads or something
Telco's TV biz accused of false advertising by trade watchdog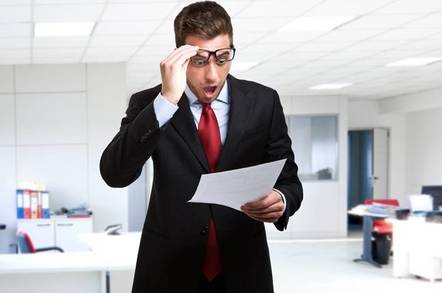 America's trade watchdog is seeking $3.95bn in damages from AT&T over allegations of dodgy marketing by its DirecTV wing.
The FTC this week dragged the US telco into a district court in Oakland, California, claiming the satellite TV biz lied to customers about subscription costs. The case will be heard and decided by Judge Haywood Gilliam. The damages sought will, if awarded, be poured into government coffers, helping balance in a tiny tiny way the administration's $3.6tr budget.
The case was filed in 2015, although only now has the trial started. DirecTV is accused [PDF] of running deceptive ad campaigns and unfair billing practices by offering people low rates for a short period of time and then ratcheting up costs once its subscribers were well into their contract periods.
The FTC alleges DirecTV advertised the low introductory prices while failing to properly explain to folks that the discount rates would only apply for a small portion of their service contract and that the bills would rise sharply (in some cases as much as 70 per cent) after the introductory period ended.
Additionally, the suit claims, DirecTV offers new customers free premium channels – such as HBO – for an introductory period but then runs an "opt out" system that automatically charges them extra for those channels unless they request the premium channel options be disabled. Should customers object to the billing practices and ask to cancel their service, DirecTV extracts a cancellation fee of $20 per month remaining on the two-year contract.
By failing to properly explain the terms of the contract and the extra fees that can be charged, the FTC alleges DirecTV ran afoul of rules against false advertising and failure to disclose pricing. In total, the complaint charges four violations of the FTC Act.
AT&T got itself mixed up in the case when, in the summer of 2015, it acquired DirecTV in a $50bn merger agreement.
Now, the telco behemoth could be forced to pay out the $3.95bn fee the FTC's attorneys estimate it made from its allegedly deceptive marketing and billing practices. ®