Taken a while but finally here's the first proper smart-home gizmo
And it's a light bulb from Ikea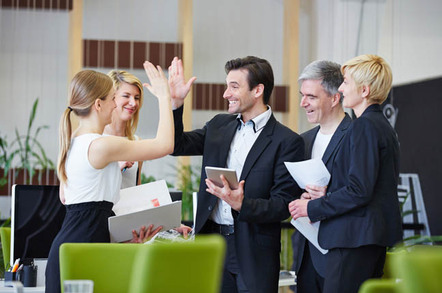 Comment It's been three years since we, here at El Reg, first started taking the introduction of a new generation of "smart home" devices seriously – and that was mostly focusing on the security implications.
As well as stunningly poor security there is a plethora of competing standards. Back in 2014: X10, ZigBee, LightwaveRF, Z-Wave, Bluetooth and newbie Thread. Then HomeKit and Weave and Brillo.
The end result has been that even good smart home products tend to exist in a vacuum. They may work with other products from that company or they may work within a specific eco-system but none have yet to become a proper consumer device that you can set up and rely on to simply work with whatever system you already have.
Which is why, after years of despair, it appears that we finally have one that does what everyone wants it to. And it is a lightbulb from Ikea.
Setting aside the issue of whether you actually need or want a smart app-controlled lightbulb, Ikea has pulled into its product the ability to work with several smart home systems and protocols at the same time.
Can you hear me?
Following a firmware update sent late last week, the Trådfri smart lighting system will work with competitor Hue, Philips' wireless lighting system. Thanks to a more open approach taken by big tech companies, it also works with Amazon's Alexa/Echo digital assistant and the Google Home.
On top of which, the update includes some Apple HomeKit functions and a future update that is coming "in the fall", according to Ikea, will make it work fully with HomeKit. That means you can control the bulbs both on your phone and by your voice using devices made by different companies.
This is a big step forward: especially the ability for the Ikea bulbs to work with Philips' Hue lightbulbs. It means you can now use a competing product's app to control other lightbulbs in your house. The end result is multiple ways to access the system – which fits what consumers really want.
Importantly, this extra interoperability came through a software update, so we have a critical degree of future compatibility. What you buy now is much less likely to become obsolete.
The ability to work with Apple's HomeKit is the first big benefit of Apple finally ditching its effort to control the market by insisting on a special hardware chip and instead allowing for software authentication.
Taken together, consumers can finally start having some confidence that they can make a smart home product purchase and not end up in a dead end.
Downsides
Not that it is perfect. Ikea has gone for the ZigBee protocol which means that Z-Wave products are still not going to work with it. And, most critically, it still requires a special Ikea Trådfri hub.
It is simply not reasonable to imagine that people will plug in, connect up and store a new hub device every time they want to add a new smart home product. People's home routers typically only have four ports and they can get quickly taken up with media players and games consoles. No one is going to want to have to buy new networking equipment just to install some lightbulbs.
But while it is still some way from perfect the fact is that there is now a mainstream product from a very big home furnishing store that will work with other mainstream systems from big tech companies – and with a competing product.
How well it does the Trådfri systems makes those connections we'll have to see. It could be a clunky mess. But typically with a company like Ikea, it tries to get a product right for the masses before it releases it.
Whichever you cut it though, here at last is a smart home product that simply exists and works, strengthening all the systems it works with rather than aligning itself with one over another. It took far too long to get here but the smart home may have finally become a reality. ®