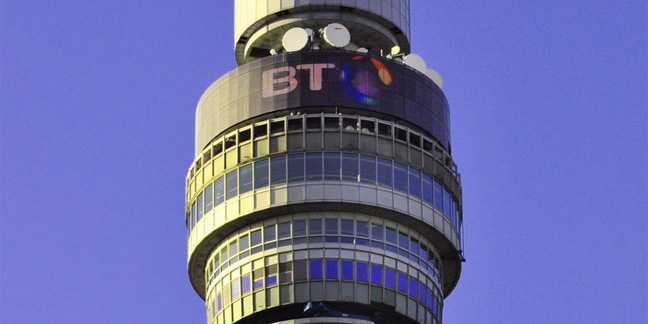 One of BT's top investors has reportedly called for the firm's chief exec Gavin Patterson to step down, following a number of issues to rock the biz this year including a £530m Italian accounting scandal.
BT's share price plunged when the news emerged in January 2017 that the firm had uncovered years of "inappropriate behaviour" in Italy, and has yet to recover the £8bn which was wiped off its value.
The business was recently forced to pay out £225m to avoid a court battle with Deutsche Telekom and Orange over the scandal, causing profit to plunge 40 per cent in its last quarter.
Separately it has also been hit with record fines of £342m fines due to a failure to compensate Ethernet customers.
That is causing shareholders to question Patterson's credentials for the role, according to The Telegraph.
"With the benefit of hindsight, Gavin Patterson was not the right man for the job," the backer, who is reported to have a stake worth hundreds of millions of pounds, told the paper.
He added: "Few of us said so at the time but it has shown to be the case. What BT actually needed was a guy who could take on the regulator, not a retailer and marketer.
"A lot of what has gone wrong has not been Gavin's fault, but we'd like to see progress on a process and new leadership in the next year."
The investor, who asked not to be named, said his fund wanted BT to be led by "an external candidate with a regulatory and preferably also an engineering background".
BT said 98.5 per cent of votes supported Patterson's reappointment as chief exec in its Annual General Meeting last month and said it has not been contacted by the anonymous top 20 shareholder mentioned in The Sunday Telegraph.
Board member Jan du Plessis said at the AGM: "I look forward to leading the board, and to supporting Gavin and his management, as we all work together to serve both our customers and our shareholders."
Sir Mike Rake, the current chairman, said this weekend: "There is strong support for Gavin and the way he has handled the issues BT has had recently. "It is very much in the interests of BT and its stakeholders that he stays in his role to lead the company." ®
Sponsored: Webcast: Ransomware has gone nuclear