Blighty's beloved Big Ben bell ends, may break Brexit bargain
It must be true, the Daily Express said so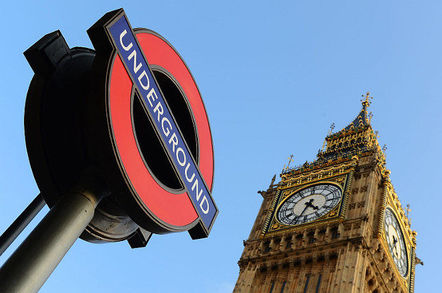 Big Ben, the bell in the iconic clock tower on the north end of the Palace of Westminster, will fall silent for four years – and as a result the UK may not leave the European Union until 2021, if a government statement is to be trusted.
The famous bongs, known around the world as an auditory symbol of Britain in general and London in particular, will be heard for the final time at midday on 21 August. The bell ends its near-continuous 157-year history of bonging because of essential maintenance work being carried out on the Palace of Westminster, the seat of the Houses of Parliament.
Fans of London bell-bonging need not fret, however. The BBC reports that the bell end will itself temporarily end for big occasions such as New Year's Eve and Remembrance Sunday.
The bell is being silenced because of heavy renovation works being carried out on the Palace of Westminster. Workers on scaffolding around the tower face a significant risk to their hearing if the bells, including the quarter-hour and half-hour chimes, are allowed to continue.
The clock itself will continue to tell the time while its bells are silenced. Although workers will be dismantling it in stages to service its iron hands and repair the glass faces, at least one face will always be running.
A Parliamentary spokeswoman told the Evening Standard: "People will be working on the scaffolding day-in day-out throughout the works, and, while protective headgear could be provided, it is not desirable for individuals working at height to have their hearing obscured as there is concern the ability to hear each other and any alarms could be affected."
As any pedantic idiot living within the M25 will tell you, Big Ben is the name of the bell in the clock tower, not the clock itself. The tower is formally named the Elizabeth Tower. It used to be known as St Stephen's Tower, though Parliament says this was a nickname coined by Victorian journalists and not an official moniker.
The Great Bell, popularly called Big Ben and thought to have been named either after a clerk of works or a Victorian boxer, weighs 13.7 tonnes and strikes every hour to the note of E, according to Parliament. It has been in place for 157 years and has only been silenced twice in that time: between 1983 and 1985 for refurbishment work, and also in 2007 for maintenance. The Victorian clock is maintained by a dedicated keeper.
As for not leaving the EU? The ever-reliable Daily Express, known for its market-leading coverage of all Princess Diana-related issues, quoted the Prime Minister's spokesman as saying: "Downing Street this afternoon confirmed the 24-month deadline for reaching a Brexit deal will expire 'when Big Ben bongs midnight' on the night of March 29-30, 2019."
If Big Ben doesn't bong in 2019, potentially Britain may not leave the EU at all. Or not. ®