Data viz biz Tableau's revenues up, plans to boost sales headcount
Subscription licensing, yay! 'Inertia' displacing legacy deployments, boo!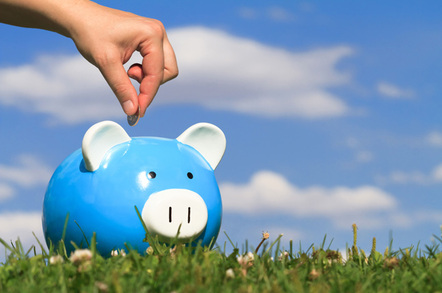 Data visualisation firm Tableau has reported a 7 per cent growth in revenue, with execs waxing lyrical about the company's move to a subscription licensing model.
The company yesterday reported its results (PDF) for the quarter ending June 30, with revenue rising from $198.5m to $212.9m, compared with the previous year. It also saw a slight shrinkage in its net loss, which was $42.5m – compared with $47.5m in Q2 of 2016.
This was the first full quarter after the official launch of its subscription licensing model – although this has been available to customers since the end of last year.
Speaking on the earnings call, Tableau CEO Adam Selipsky said customers had "embraced subscription even faster than we had projected".
According to CFO Tom Walker, the company had focused "a lot of our time and effort" on expanding into the existing base, and planned to expand its overall footprint "once we get landed".
Within the existing base, Selipsky said his firm would focus on the enterprises. Some are "actively moving" to subscription, but for those that aren't expanding "there is not nearly as much incentive for them" to shift.
The execs were also quizzed about how well Tableau was doing at displacing legacy business intelligence (BI) tools as it gained more customers in the enterprise space.
Selipsky claimed that there were a "ton of new expansion opportunity inside of enterprises where they're applying analytics to new sets of data" but acknowledged this was often in customers that didn't have existing systems.
His firm was "extremely competitive against old-school traditional BI vendors" in greenfield customers, Selipsky said, but conceded there was a "certain inertia" in large complex legacy deployments.
"And just as it's hard to deploy them, they can be hard to rip out," he said of those legacy systems.
"So we are seeing it. It is happening. I hear about it all the time. But those do tend to be stickier and I think will just take some more time. So again, we see plenty of displacement happening, but it'll just be an ongoing effort."
Nonetheless, Selipsky was confident that subscription momentum would continue in the second half of the year, with plans to boost international work.
"We will be focused on refining our approach, messaging and product from better enabling our partners to sell subscription to expanding our international subscription footprint," said Selipsky.
More than 30 per cent of total revenue was from outside the US and Canada in Q2, although a lot of the subscription revenue was from the US and Canada, which the CEO put down to the fact that commercial team "really just got everything well-oiled and moving really well".
Plans to boost sales staff numbers
Tableau – which spent $105.6m on sales and marketing in Q2, up 2 per cent on Q2 of 2016 – also plans to increase its headcount in sales over the rest of the year.
The company had 3,305 at the end of Q2, including 1,441 in sales and marketing, and 926 focused on R&D, which was up from 3,193 at the end of the previous quarter in 2017.
Walker said that the company "absolutely expects to increase head count" again in Q3 and Q4 of this fiscal year.
"We do look at that as we're getting focused on 2018 planning to make sure we have the right capacity," Walker said.
"I think we have been focused on... sales and marketing productivity – and making sure that we have the right tools and right go to market messaging as we're able to continue to grow that."
He also noted that Dan Miller – brought in as executive veep of worldwide field sales, services and support in February of this year – was "kind of changing the chess pieces" in the way the sales and marketing team were organised.
Sponsored: Detecting cyber attacks as a small to medium business