How's that transformation coming, Teradata? Numbers down as org morphs
'We're not naive about work to be done,' as revs drop 14%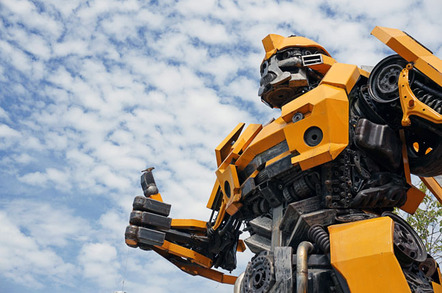 Data warehouse biz Teradata has reported (PDF) a second consecutive drop in revenues for this year, as its licensing shift beds in.
The company, based in Dayton, Ohio, reported a 14 per cent year-on-year drop in revenues, from $599m to $513m, for the quarter ending June 30.
But C-suite execs on the earnings call this afternoon batted away potential concerns about the fall – and the fact that the company made a net loss of $4m this quarter, when this time last year it posted a $64m net profit.
The firm is still in the process of the "business transformation" that was kicked off last year, with the major change being to switch customers from perpetual licences to a subscription-based model.
According to chief product officer Oliver Ratzesberger, last year, customers "didn't like the pricing and deployment rigidity," especially deployment in the cloud – but they've been "receptive" to the changes the firm has made.
However, Teradata has found it harder to predict where their income will come from as clients decide when – or whether – to make the shift. More customers than expected had decided to use its subs model this quarter, it said.
During the call, CTO Steve Brobst said that in the reported $513m revenue, "what you don't see is the impact of customers choosing the subscription option in Q2".
There was $58m of perpetual equivalent contract value from such transactions, Teradata said, which – if combined with the reported revenue value – would have pushed up revenues to $571m.
The firm also leaned on the fact that its quarterly earnings are being compared to a quarter when the firm still owned the Marketing Applications business, which was sold on July 1, 2016 – despite this only accounting for $35m of last year's Q2 revenue.
It made a similar case in the last quarter, when revenues fell 10 per cent on the year, from $545m to $491m, and posted a $2m loss.
Elsewhere in the call, the execs argued that recurring revenue was performing well – it was up 6 per cent on Q2 2016, to $257m, and amounted to 50 per cent of total revenue – an increase of 9 percentage points.
Brobst also argued that having a subscription-based model meant the company was "not being held hostage" at the end of each quarter to try and push through a perpetual license.
Teradata said it planned to focus its investments in customer-facing parts of the business, and made it clear that consulting and maintenance will continue to be big parts of its revenue stream.
Revenues from consulting came to $165m, about the same as last year, while maintenance revenues rose from $174m to $182m.
Brobst said maintenance growth was "pretty resilient," because customers expect a "certain service level," adding that the firm would always expect "low single-digit growth" in maintenance.
He also repeatedly said that the firm was expecting a stronger finish to the year, and a strong start to 2018.
But, perhaps sensing the slightly muted tone on the earnings call, CEO Victor Lund – who joined Teradata last year to help shift the business' direction – acknowledged that there was "still a lot of work to do."
"We're not naive, we have a lot of work to do here, but I know we have the plan to drive this forward," he told analysts. "I am laser-focused on making sure investments are stabilized and making us a more efficient organisation." ®