Think you could deliver a Register lecture? Tell us why
We're looking to extend our collection of brains in a bar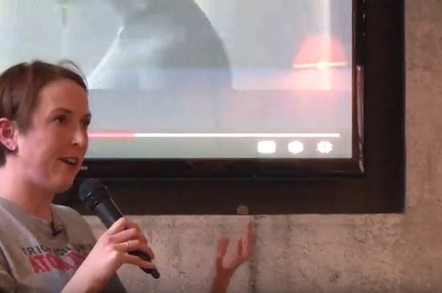 We're planning an ambitious series of Register lectures for next year, and we want to hear from you if you think you've got what it takes to fascinate and amaze our audience...or simply know someone who does.
Over the last few years we've had a series of brilliant speakers covering everything from the rise of sex robots, new space, driverless cars, the future of AI, the reality of life as a hostage in Iraq, and spending an entire career at loggerheads with GCHQ. You can see the lot right here.
We're pretty sure we haven't exhausted the pool of potential speakers, or our readers' relentless urge to listen to fascinating talks by renowned experts - before giving said experts a good grilling.
So, if you've got a fascinating story, we'd love to hear from you. You might want to, say, talk about what's happening at the outer edges of physics; offer insight into the next frontier for our intrepid space explorers; delve into how technology is overturning the political order; or perhaps talk about how you've used cutting edge technology to augment yourself, or restore ancient technology to full working order. Or you might have an amazing topic that hasn't even occurred to us.
The only other requirement is to be able to hold the attention of a roomful of very switched-on, occasionally argumentative people, and to be prepared to engage with them both in the formal Q&A and over a drink afterwards.
If that sounds intimidating, don't worry. Our speakers are invariably as complimentary about the quality of the conversation as the attendees are about the formal part of the evening.
If we're sure our readers will love it, you're in. If we're not sure, we may still be willing to take a flyer.
So if you tick (nearly) all those boxes - or know someone else who does - we really want to hear from you.
Think you're up to it? Get in touch with us here. ®