Alphabet takes Euro antitrust fine in stride, spooks investors with rising Google ad costs
Meanwhile, 'Other Bets' group hemorrhages less than before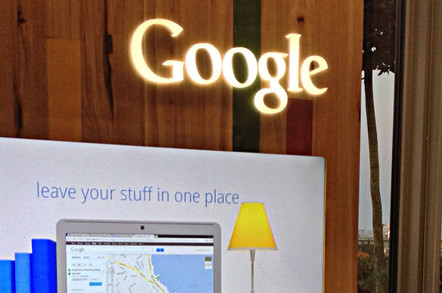 Google parent company Alphabet says that its revenues in the past three months have grown by 21 per cent – while the European Commission's $2.7bn fine took a big bite out of its net income.
The Mountain View ads giant pointed out that its non-ad businesses, including Google Cloud, also performed well in its second quarter of 2017. According to its latest financial report, out Monday, the three months to June 30 can be summarized thus:
Alphabet's total revenues hit $26bn, up 21 per cent over Q2 2016, beating analyst estimates. The vast, vast majority of that sales money is from Google. The web giant's stablemates, dubbed The Other Bets, brought in just $248m of that $26bn, up from $185m this time last year.
Alphabet's net income was $3.52bn, down 28 per cent from $4.88bn last year, thanks to the $2.7bn monopoly abuse fine extracted by the European Commission. Without the fine, net income would have been $6.26bn.
Non-GAAP earnings per share of $5.01 beat analyst estimates of $4.83.
Google Ad revenues were again the lion's share of Alphabet's income at $22.67bn, up 17 per cent from $19.14bn in the year-ago quarter.
Other Google businesses, including Google Cloud and Play, brought in $3.09bn, up 42 per cent from $2.17bn in Q2 2016.
Alphabet's "other bets" category, a group that includes Waymo, remained in the red though losses for the group shrank from $855m in last year's quarter to $772m this year. Google itself had an operating income of $7.8bn, up from $7bn a year ago.
The $2.7bn fine was issued after officials in Brussels concluded that Google abused its dominance in the search engine space to help push traffic to its price-comparison service. If today's results are any indication, even without a successful appeal Alphabet won't be too hamstrung by the penalty.
While Alphabet doesn't break down its "other" categories specifically, execs stressed that the Google Cloud Platform is doing particularly well. CEO Sundar Pichai said the most lucrative sales, those of $500,000 or more, are already three times the level of what they were a year ago.
"GCP continues to experience impressive growth across products, sectors, geographies, and increasingly across large companies in regulated sectors," Pichai noted. "We are seeing a diverse set of use cases."
Shares in Alphabet, however, were down three per cent in after-hours trading to $969 apiece as investors were concerned over rising traffic acquisition costs that could slow ad revenues. Right now, Google spent 22 per cent of its ad revenues – $5.1bn – getting eyeballs to actually see its ads, which brought in $23bn. That acquisition cost is up one per cent, year on year. ®
PS: Alphabet's life sciences wing Verily has reportedly dumped cash into a startup called Freenome that's trying to cure cancer, and built a lab for it.