Authorities go hard on coffee maker for stiff Viagra-powered brew
Is that a DIMM in your pocket or have you been at this banned bean again?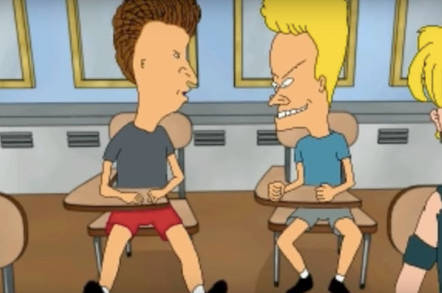 How's this for a stiff one to start the day? We now go live to America, where watchdogs have recalled a batch of coffee for containing an active ingredient very similar to Viagra.
The US Food and Drug Administration says the mysterious boner-brew originated from BestHerbs Coffee LLC, and was labeled as "New of Kopi Jantan Tradisional Natural Herbs Coffee."
Aside from the poor spelling, the caffeinated happy juice was also found to contain a compound called desmethyl carbodenafil, a substance that is structurally similar to sildenafil, the stiffening agent in Viagra.
In short, this coffee will give you a blood rush to more than just your brain. It also may contain "undeclared milk," which given the context of this whole thing is even more hilarious.
Jokes aside, the FDA warns that the perky agent could pose a health risk to those who don't know what is in their fap-puccinos.
"These undeclared ingredient may interact with nitrates found in some prescription drugs, such as nitroglycerin, and may lower blood pressure to dangerous levels. Men with diabetes, high blood pressure, high cholesterol, or heart disease often take nitrates," the FDA notes.
"In addition, people who have an allergy or severe sensitivity to milk run the risk of serious or life threatening allergic reaction if they consume this product."
It could also lead to some particularly uncomfortable conversations with the HR department and possible scheduling conflicts.
The FDA recommends that customers who have the aforementioned ad-dick-tive substance should return it to Bestherbs Coffee LLC and contact their doctor, (or partner, depending on the circumstances).
The "coffee" was sold in stores and online as a male enhancement product from 2014 to 2016, and is distributed in 13 gram red packs, 25 to a box. In the States, you'll need a prescription for that sort of thing, hence this month's alert. ®
Sponsored: How to Process, Wrangle, Analyze and Visualize your Data with Three Complementary Tools