Just look at our cloud sales, beams profit-sapped SAP
Boost to 2017 cloud guidance as revenue rises 29%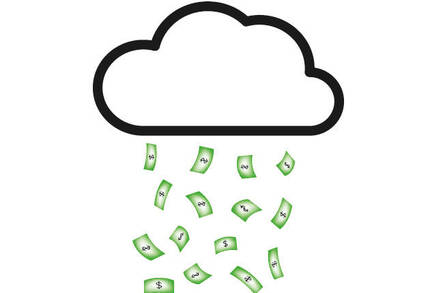 SAP has reported revenues of €5.8bn in the quarter ending June 30, up 10 per cent on the previous year's figure.
However, operating profits were 27 per cent down on Q2 2016, from €1.27bn to to €926m.
The lion's share of SAP's revenue continues to come from software licences and support, which saw a slight uplift on 2016's second quarter, of 5 per cent, from €3.64bn to €3.83bn.
But the main success for the company was in cloud revenues, which were up 29 per cent, from €720m to €932m - although this makes up just 16 per cent of the company's overall revenue.
On the SAP earnings call in the afternoon of July 20, CFO Luka Mucic put the positive figures down to new cloud bookings - which were up 33 per cent, at an adjusted value of €340m - and a "rock solid" core. He added that the average contract duration had gone up to 3.6 years.
SAP also reported an increase in customers signing up to S/4HANA, which the company is pushing as an end-to-end experience for clients. Numbers increased 70 per cent compared to last year, SAP said, with the total reaching 6,300, including some companies new to SAP, like Google and Centrica.
CEO Bill McDermott said it was still in the "early days of S/4HANA momentum", with penetration being "a lot closer to the 15 or 20 per cent, rather than 80 per cent" mark.
Both he and Mucic waxed positive about S/4HANA's future, as the CFO described it as "a baby that's just barely becoming a toddler".
SAP is also heavily pushing its AI and IoT toolkit, Leonardo, with Mucic saying that "while we talk today a lot about S4HANA, when talk again in 1 or 2 years, Leonardo will be equally important".
Discussing the overall picture, the top team emphasised the investment SAP had made in the first two quarters of the year.
This included an increase in the number of staff - which has risen to by 9 per cent to 87,114 FTE year-over-year, although Mucic said that hiring had run its course for 2017.
"We now have a situation in which we believe we have everything we need to drive and scale the business," said Mucic.
Later, he said that the company was "done" with its opex investment plan for 2017, while for capex he said it would continue to invest in data centre expansion and completion of other projects.
Clearly flying high on cloud nine after the results, SAP also announced it was increasing its full year outlook.
It boosted non-IFRS cloud subscription and revenue predictions to the range of €3.8bn to €4bn at constant currencies. The top end of this would be a 34 per cent growth rate.
Overall, cloud and software revenue is expected to increase by 6.5 per cent to 8.5 per cent at constant currencies, while adjusted total revenue should be in the range of €23.3bn to €23.7bn.
Adjusted operating profits will be in the range of €6.8bn to €7bn, SAP said.
McDermott also made a commitment to have 30 per cent of all management positions filled by women by 2022, having just reached a previous target of 25 per cent. ®
Sponsored: Webcast: Why you need managed detection and response