Second one this month: Another code bootcamp decamps to graveyard
'Unable to find a sustainable model' complains crashed programming crash course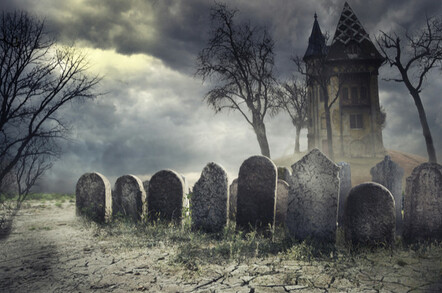 The Iron Yard, a four-year-old coding bootcamp based in South Carolina, USA, said on Thursday that it is shutting its doors.
"In considering the current environment, the board of The Iron Yard has made the difficult decision to cease operations at all campuses after teaching out remaining summer cohorts," the company said on its website. "We will finish out summer classes completely, including career support."
The Register asked The Iron Yard for comment and received a copy of the same statement posted on the website.
This marks the second code school to write its own obituary this month. A week ago, Dev Bootcamp, founded in 2012 and acquired by Kaplan in 2014, said it would cease operating at the end of the year.
"Since launching in 2012, we've been striving to find a viable business model that would enable us to further our vision of high-quality, immersive coding training that is broadly accessible to a diverse population, while also covering the critical day-to-day costs of running our campuses," Dev Bootcamp said through a Facebook post. "Ultimately, we have been unable to find a sustainable model that doesn't compromise on one of those fronts."
These failures appear to be a consequence of a competitive market. According to Course Report, a website that tracks coding bootcamps, the number of students graduated from coding bootcamps rose from 10,333 in 2015 to 17,966 in 2016. During the same period, the number of bootcamp providers rose from 67 to 91.
Growth rate slim
In June, consultancy Research and Markets predicted that the global market for programming language training will see a combined annual growth rate of 3.33 per cent from 2017 through 2021.
For some schools, the issue isn't competition so much as management. Last year, California's Bureau for Private Postsecondary Education, which regulates code schools, fined Coding House $50,000 and denied its application to operate following complaints that it had misled students.
Anecdotal data on coding bootcamps suggests that intensive programming courses can be worthwhile, though entering with some measure of aptitude and commitment appears to be a prerequisite for making the most of the experience.
The challenge for committed students continues to be finding a well-run school with a relevant curriculum, industry connections, and quality instruction at an affordable cost.
And then not being ignored by recruiters or hiring algorithms looking only for computer science degrees from prestigious four-year universities. ®