'Coke dealer' called us after his stash was stolen – cops
Sir, what is your occupation? Um, what?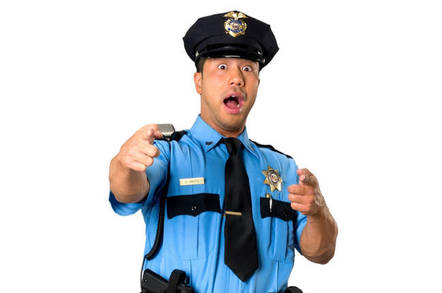 A man called the cops to report that cash and a bag of Colombian marching powder stashed in his car had been nicked, police arrest documents have revealed.
Floridian fuzz said that area man David Blackmon phoned them in the early hours of Sunday to say roughly $50 and "about one-quarter of an ounce of cocaine" had been pilfered from the centre console of his vehicle.
As Blackmon - who had "identified himself as a drug dealer" to the police on their arrival - showed the boys in blue where his money and nose candy were once stashed, they spied another bag filled with what they suspected to be more of the white stuff.
On closer inspection of the car, the law enforcement bods "also located a 'crack' pipe on the floorboard of the vehicle by the driver's door and a 'crack' rock was located on the centre console by the baggie of cocaine", the arrest report stated (via Smoking Gun).
The suspected charlie weighed one gramme and "did field test positive, as did the residue in the crack pipe".
Blackmon, a former chef, was charged with resisting arrest and possessing cocaine.
Earlier this year, an Aussie lady phoned the fuzz to complain that her local pot dealer had hiked the price of his goods, moaning that she was "completely offended" and urging the police to "investigate". ®
Sponsored: Detecting cyber attacks as a small to medium business