Need to get a grip on AI and machine learning? Join us...
MCubed makes it easy to get up to speed on the hard stuff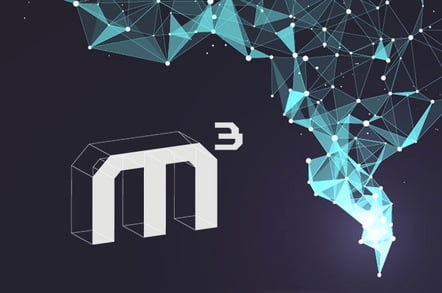 If you're in any kind of knowledge-based business, you may suspect your world is about to be rocked by machine learning and AI over the next few years.
So, you owe it to yourself, if not to your bosses or shareholders, to get up to speed on the practical application of this technology, and fast.
Happily, MCubed, which takes place in London in October will be taking a long hard look at AI, ML and data analytics, with a firmly practical, business-oriented bent. And you'll be happy to know early bird tickets are available until the end of this month, and that we've added two more workshops to our lineup.
We have conference sessions that will get you on top of the key building blocks of AI and machine learning - from algorithms, to frameworks to architecture.
We also have speakers who have applied all of the above to real business and engineering problems, from retail, to finance, in engineering, and in the search for esoteric matter.
And because talking about the tools employed is one thing, but seeing them in use is another, we have deeper dive sessions into key technologies.
If that's not deep enough, you can sign up for an optional Day 3 workshop that'll give you a whole day's workout on a single topic. There are a few spaces left for TensorFlow workshop.
We've also added two more workshops, covering using machine learning to tune search relevance, and machine learning with Javascript.
This is all energy intensive stuff, so we'll making sure you are well supplied with top end food and drink throughout. Which should help lubricate those all important conversations between you, the speakers and of course us - particularly at the first night drinks party on site.
Our aim, right through the conference, is to make it easy for you to learn about the hard stuff. Which is why until the end of July, we're offering you the chance to save hundreds on both the conference and the workshop.
You can see full details of the sessions, and buy tickets, at the website here. ®
Sponsored: Becoming a Pragmatic Security Leader