Continuous Lifecycle 2018 call for papers is open now
We want to put you centre stage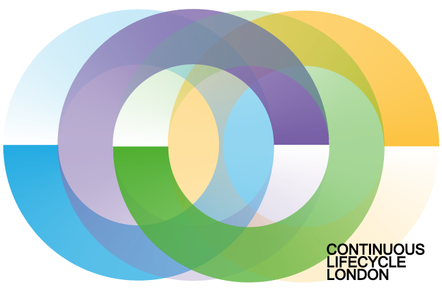 Continuous Lifecycle will be back in London next May, and we want to ensure we have an up to minute, real world agenda by putting your experiences implementing DevOps, Containers, CD and Automation at the heart of the programme.
The call for papers is open now, and we're looking for proposals for conference presentations and all-day workshops that span the full range of agile, DevOps, CD, and container technologies and methodologies.
We'll be putting on 40 talks over two days as well as a day of workshops. If you can talk about "big ideas" and visions, well good for you, but what we're really after are tech pros who can take their peers deep into how they've applied cutting edge tools, technologies and methodologies to real world problems.
This is our third year, so while we know some of our attendees are just embarking on mega DevOps or CDs rollouts, others are well down the path of CD, containerization or serverless nirvana, and are looking to take things to the next level.
Which means we're really keen on practical, technical talks. In fact, the knottier the problem, the tricker the technology, they better. Throwing some code together while you're stage will be fun. If you're going to perform a deployment live on stage, all the better.
The deadline for papers is October 20, and our programme committee will chew through the submissions and have a draft program by the beginning of December. And if you're on the schedule, you get free entry to the conference.
Full details of the event, including the call for papers procedure, and videos of select 2017 speakers, are here. ®