The life and times of Surface, Microsoft's odds-defying fondleslab
A hard-won hit at five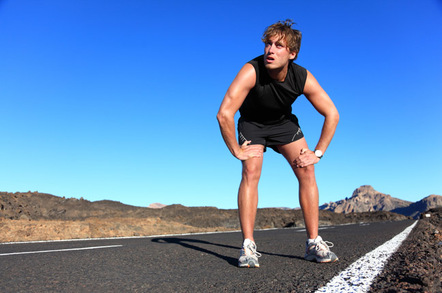 Difficult as it might be to comprehend, Microsoft has been shipping Surface for just under five years.
Historically a software company, Microsoft's decision to branch into hardware – or at least designing and selling – was widely dismissed.
In 2012, after Microsoft revealed its plans, then Acer chief exec JT Wang advised their partner not to do it, saying: "It is not something you are good at so please think twice."
Scroll forward, and with rave reviews Microsoft's latest Surfaces have received from publications like the Verge, Wired Magazine et al, one would be forgiven or thinking this machine hailed from Apple.
Others are copying Surface: Samsung's Galaxy Book, HP's Pro x2 and, of course, Apple's iPad Pro.
Surface hit a high point on revenue just over a year ago of $1.11bn, third-quarter 2016, although that was down 26 per cent to $831m earlier this year as customers resisted buying the Surface Book i7, preferring instead to hold out for the long-promised-but-not-yet-to-ship Pro 5 and Book 2.
How their continued non-arrival will affect the fourth-quarter, due to be announced this month, will be instructive as to the length of customers' patience.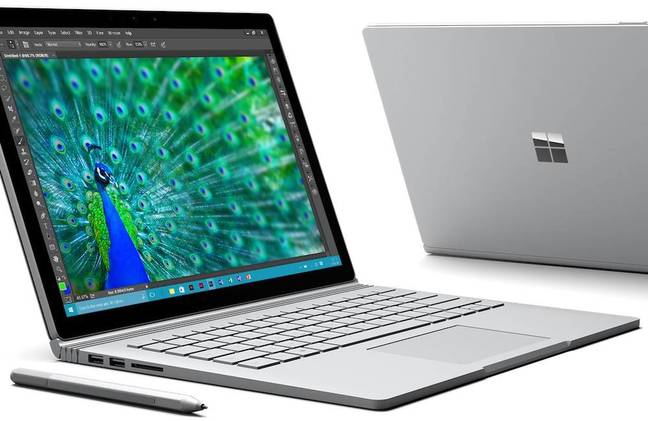 Surface Book i7: Customers holding out for a Pro 5 and Book 2
Be under no illusion, though: success or acceptance – depending on how you view things – was by no means guaranteed and in the early days not even Microsoft knew the exact purpose of Surface. Then chief executive Steve Ballmer alternated between calling Surface a proof of concept and an actual Microsoft computer.
This hinted either at confusion or politics inside Microsoft, or a desire to obscure the true intent of Surface: by calling it the former, he could conceivably have alienated Microsoft's traditional PC partners.
But half a decade on and a stable of four well-regarded consumer PCs, including the Surface Laptop, Surface Book, and Surface Studio in addition to the Surface Pro, one must ask: how did Microsoft – once considered boxed into a corner by, and limited to, a desktop operating system – come out with a hardware line that rivalled Apple and influenced competitor designs?
The road has been a lengthy one, full of twists and turns, but the gist remains that Microsoft only intervened in this market when it began listening to customers.
Remember Windows 8? Good times... Good times...
The story begins in 2012. Windows 8 was about to launch, and consumer Windows PCs were horrible. While we had Apple's Macbooks with good-looking chassis, battery life that could power you through a day, and beautiful screens, their Windows counterparts were not so desirable.
Microsoft's OEMs were pushing out cheap plastic boxes, low-resolution screens and unreliable hard drives. To add urgency to this situation, Windows 8 and Windows 8 RT were coming, and Microsoft needed hardware to show off its new touch-optimised operating system. Knowing that its OEMs couldn't be trusted to put out hardware that would showcase what Microsoft had conceived as the future of Windows, the firm took its fate into its own hands and the Surface with Windows RT and the Surface with Windows 8 Pro were born.
These weren't ordinary Windows clamshell laptops, they both shipped in 10-inch tablet form factors. Both were pleasing to look at, with beautiful HD screens and aluminium chassis. What set them apart from regular tablets was their defining features of kickstand, Surface Pro stylus and removable keyboards.
You would be hard-pressed to tell them apart on sight if one did not know that the Surface with Windows 8 Pro would be a thicker and heavier device, but they could not be any more different. The Surface with Windows 8 RT ran a gimped and restricted version of Windows for ARM, aimed at maximising battery life and improving security. Windows 8 RT would not run classic Windows apps like Chrome and iTunes. Instead, it would run Windows Store apps, a new class of apps created just for Windows and touch-optimised to a fault. The Surface with Windows 8 Pro in contrast had the internals of a traditional Windows ultrabook and could run the full gamut of Windows apps.
Both devices failed in the market, the first missteps Microsoft would build upon to refine its Surface line. While the cheaper Surface RT sold more units, Microsoft took a $900m write-down to subsidise its sales and get more units off the shelf.
Many pundits called on Microsoft to kill Surface after such a disastrous showing, and the revulsion of users to the Windows 8 Start Screen certainly did the sales no favours. Microsoft tried again once more with the Surface 2 RT and Surface Pro 2, this time running Windows 8.1 and Windows RT 8.1 with slightly better results – but nothing ground-breaking.
Surface remained a niche device while the Windows tablet hardware market remained dead in the water compared to iOS and Android. Microsoft tried to differentiate by investing in different covers – a power type cover released – and Microsoft demoed Surface "blades" a concept for accessory makers who, it hoped, would create Surface keyboards for specific situations, like one for DJs. It never took off, and the idea was snuffed out quietly.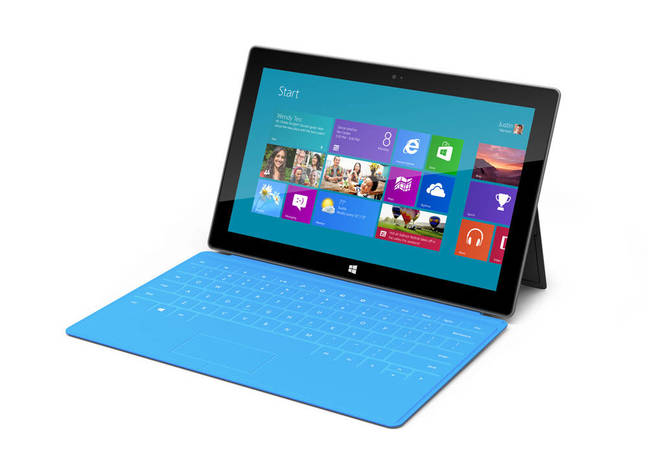 A forgotten, expensive chapter: Surface RT