Adult toy retailer slapped down for 'RES-ERECTI*N' ad over Easter
Didn't manage to pull it off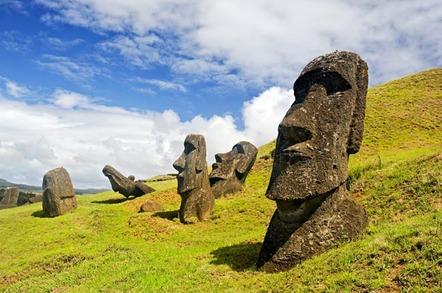 Adult toys and lingerie retailer Honey Birdette was today placed on the naughty step by the UK's egg-xacting watchdog the Advertising Standards Authority for mixing sex and religion in a promotion over Easter.
The seller of sex toys including Milano Pleasure Beads and vibrators named Dolly, Dita, Dallas and Bullet Bliss, sent an email to potential punters on 16 April and one person complained.
The offending text that appeared next to a picture of a groin gadget included the words, "RES-ERECTION", "Easter Treats" and "Sinful Sunday".
"The complainant challenged whether using a religious holiday to advertise a sex toy was offensive," the ASA noted.
The powers at the watchdog agree the "Imagery" of the ad along with the double entendre and other word play "linked sex with the religious holiday of Easter".
"We understood that Easter was a particularly sacred time of worship for Christians, and noted the ad played particularly on religious provenance of the holiday by referencing "RES-ERECTION" and "Sinful Sunday.
"We considered the use of the religious holiday of Easter to advertise a sex toy was likely to cause serious offence and concluded that it was therefore in breach of the Code," the ASA added.
Honey Birdette said it was not its intention to offend, albeit just one person complained. Since the retailer pulled the ad, it said it had implemented a "stringent approval process" to avoid history repeating itself.
So there'll likely be no mixing up of Rabbit vibrators with Easter Bunnies or indeed Easter Eggs with the Easy Beat Gold Eggs Six Pack (a sex toy for gentlemen… apparently) next spring. ®
Sponsored: Becoming a Pragmatic Security Leader