Ex-GDS man to pluck tech strings at UKCloud
Public sector big hitter to persuade G-cloud bods to inhale its product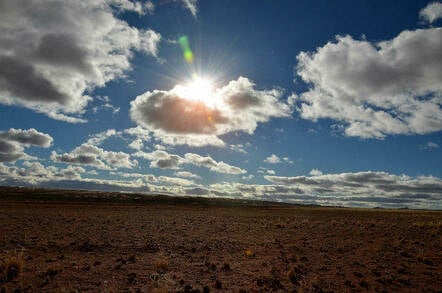 Former director of Common Technology Services at the Government Digital Service, Iain Patterson, has rocked up at UKCloud as chief digital officer. Notably, he's one of the few ex-GDS crew not to have left for the Co-op.
In his role, Patterson will review UKCloud's technical platform and operations and product propositions as well as taking an external facing role, i.e. he'll be asked to meet you lot – Reg readers – from time to time.
UKCloud is primarily focused on public sector clients and has a band of unlikely 80s rockers as backers such as Phil Collins and Pink Floyd drummer Nick Mason.
Patterson left the Brit public sector in May, with no official explanation given for his departure.
Since GDS director general Kevin Cunnington took the helm and effectively ousted former GDS head Stephen Foreshew-Cain in 2016, a raft of senior folk have jumped ship.
Most of those have joined their previous boss Mike Bracken at Co-Op - who recently handed in his notice.
Patterson returned to GDS in January 2016, following a secondment as CTO at the DVLA for more than two years.
During his time as director of CTS, Patterson created a central source on standards and best practice for internal government IT for the unbundling and exiting of large technology contracts, as well as providers of common tech solutions and routes to market.
But since then the direction of travel appears to have been changed within GDS to focus away from large expiring contracts to supporting the technology needed in the Government Property Programme. ®
Sponsored: Webcast: Build the next generation of your business in the public cloud