Brit unis bunged £16m in gov cash for 5G test
Part of £700m investment pot that will also go on 'full fibre'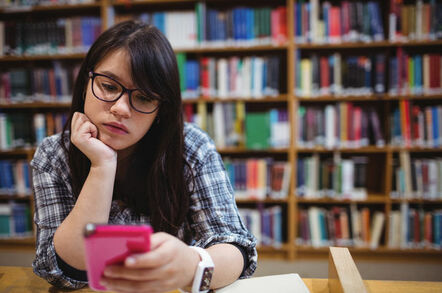 The UK government has handed £16m to King's College London and the Universities of Surrey and Bristol to test 5G technology.
This investment will fund a 5G end-to-end trial in early 2018. This could include a trial in which a signal is sent from a mobile device, such as a phone or in a car, to a data centre and back again. The intention is to test the capability of 5G to make an application or service work in a real-world environment.
The funding comes from the previously allocated £740m in the new National Productivity Investment Fund (NPIF), which is being spent on 5G and "full fibre" broadband networks.
Last week the government also launched its £400m Digital Infrastructure Investment Fund, aimed at boosting Blighty's full-fibre infrastructure.
Minister for Digital Matt Hancock said: "The project will build on existing research and help to make the case for timely deployment of 5G in the UK. It will help make sure the country is ready to capitalise on a potentially huge global market for 5G products and services and create opportunities for British business to grow at home and abroad. It will also mark the first steps towards developing a new national 5G Innovation Network."
However, there has been some criticism about the perceived benefits of 5G. Professor William Webb, an academic and a former director of Ofcom, has said the bulk of the money would be better spent on improving 4G technology.
A report on 5G by the National Infrastructure Committee recently found that 4G coverage in the UK is worse than that of Albania. It called on the government to address the 4G "digital deserts" on roads, railways, and city centre not-spots. ®