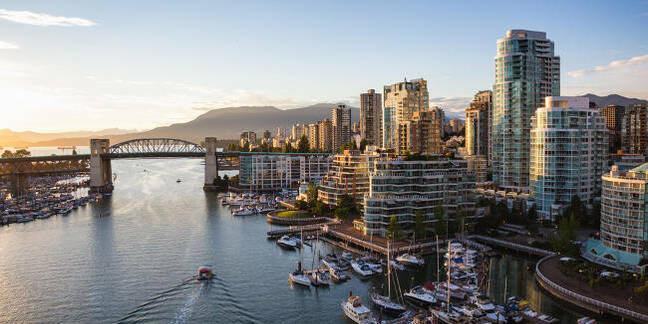 The city of Vancouver, Canada, is pushing a set of reforms to hit back against a housing shortage it blames in part on Airbnb and Expedia.
The Pacific coast city said it plans to require home and apartment building owners who rent out their residences on short-term rental websites – like Airbnb and Expedia – to cough up an annual fee for business licenses. Owners already pay local sales and income taxes. Additionally, residents would only be able to list out their own primary residence, barring property owners from renting out vacation homes or (more importantly) rental apartments that they own.
The city estimates that the new laws would make as many as 30 per cent of current short-term rental listings illegal.
Mayor Gregor Robertson said the laws would help to free up precious long-term housing units in a city that has seen housing costs skyrocket in recent years, as investors scrambled to buy up property.
"Housing is first and foremost for homes, not to be operated as a business, and Vancouver's approach to short-term rentals strikes a balance that will ensure the best use of all our housing," Robertson said in announcing the regulations.
"By regulating short-term rentals, the city is protecting long-term rental stock – which, with a 0.8 per cent vacancy rate, every home counts – while recognizing that many who live and work in Vancouver rely on rental income from their principal residence to make ends meet."
Specifically, the rules would require anyone listing a short-term rental unit to pay $54 up front and $49 annually for a business license, and will only allow the rental sites to show units that have a valid license displayed on the listing. Additionally, Vancouver will no longer allow residents to list out their secondary residences on the sites, meaning you have to live at the place you are listing.
While the rules have only been proposed, they are likely to be passed, as the Mayor's own party also controls a majority of the seats on Vancouver's City Council.
If successful, the rules could serve as a blueprint for other cities such as San Francisco, which has been struggling to implement their own plans to crack down on apartment owners who have choked off the local rental markets in favor of turning their buildings into de facto short-term rental hotels. ®
Sponsored: Practical tips for Office 365 tenant-to-tenant migration