Nationwide banking suffers its own Black Wednesday
Oh no! Digital darkness forces folk to use cards and ATMs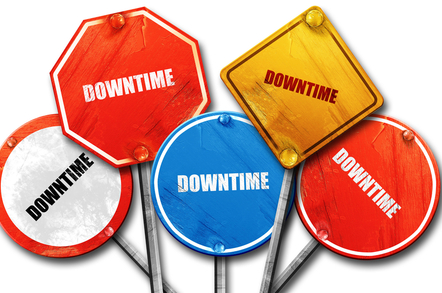 Nationwide Building Society is having a wobbly web Wednesday with customers getting only intermittent access to online and app-based services.
Reports that not all was well first surfaced on Twitter – echo chamber for the angry – some 19 hours ago, but a flurry of complaints about the Brit building society's app showed up 12 hours ago.
@Nationwide your internet banking is shockingly bad. Tell your IT department performance is terrible! You must be getting complaints. 😒

— Jonathan Fallis (@JonnieHACK) July 4, 2017
@Nationwide banking app down yet again 😡

— Michael Tyler (@mjtylergtr) July 4, 2017
Handily, Nationwide told customers what they already knew some ten hours ago – that it was "currently experiencing an intermittent service affecting: Banking app... please try to use the Internet Bank via nationwide.co.uk or try again later."
Customers then started to report problems with internet banking around six hours ago...
nationwide online banking is actually always down man "making improvements" but still canny set up a new recipetent withoot callin thm. baws

— Alan (@alanburns88) July 5, 2017
Problems that have lingered.
Any1 thinking of switching to @AskNationwide then don't! Internet banking service always going down, again today. Bad service. #nationwide

— MidgetGemBina (@MidgetGemBina) July 5, 2017
A spokeswoman at Nationwide told us online banking and the app "remain available but some members continue to experience an intermittent service.
"However, customers can continue to use their cards to pay for goods and withdraw cash at ATMs. We apologise for the inconvenience caused and are working to resume normal service as soon as possible."
The Reg asked Nationwide what had caused the problems and were told: "We never release details of what has caused issues, we don't [go] into that level of detail externally."
Brilliant, simply brilliant. ®
Sponsored: From CDO to CEO