MH370 researchers refine their prediction of the place nobody looked
April drift test analysis updated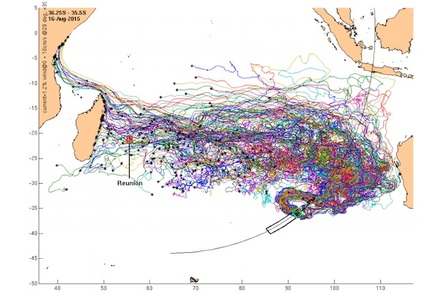 Australian researchers who haven't given up on finding Malaysian Airlines MH 370 have told a conference in Darwin they believe they know where it is likely to be.
The flight set off an international mystery when it disappeared in March 2014, presumably crashing into the Indian Ocean. The search that followed cost $180 million, at which point it was suspended until researchers could offer up a more refined search area.
In April, Australia's Commonwealth Scientific and Industrial Research Organisation (CSIRO) said its analysis of the drift patterns revealed by wreckage suggested the original search was in the wrong area.
Now, CSIRO's Dr David Griffin has told a national marine conference in Darwin that research has been refined further. The Australian Broadcasting Corporation reports him as saying: "We think we know quite precisely where the plane is".
"Precisely" still leaves a daunting 25,000 square kilometre search area.
The new research, he said, is a refinement of his group's previous drift modelling based on the location and time a flaperon from the Boeing 777 washed up on Reunion Island, and another piece of debris in Tanzania.
"There's a strong current crossing across the seventh arc at [latitude] 35 degrees south, so we think the plane crashed into that current going to the north-west", Dr Griffin told the conference.
The modelling also takes into account ocean currents since the crash, supplemented by satellite imaging to model the depth of the sea level "down to the centimetre", along with a high-resolution map of the sea floor.
CSIRO has delivered the latest modelling to authorities so they can decide whether to resume the search. ®