In after-hours trade on Monday, NYSE deployed test code to production
Wallow in my DevOps holiday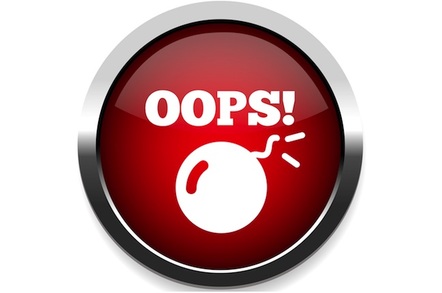 It looks like the New York Stock Exchange took the opportunity of an abridged trading session ahead of the fourth of July to test some code relating to its API.
The problem is, test seems to have gone to production with the hilarious result that a bunch of stocks are reporting the same value: $123.47 (which, as someone noted on Twitter, could be $123.456 rounded off).
It's brought about quite the Tweet-storm:
The @NYSE API is informing the world that a bunch of stocks just got set to $123.47 or so. That seems...not good. pic.twitter.com/X33l7kt0QQ

— Danny Ben-David (@primunomina) July 4, 2017
Companies reporting the same value included Apple, Microsoft, Amazon, eBay, Sears, Zynga, Dish, Nasdaq and Google.
Yeah, a whole bunch of Amazonians shat themselves when our stock monitors pinged us.

— Robotic Talk Therapy (@lkngrrr) July 4, 2017
The sharp-eyed award goes to Twitter user @supersat, Karl Koscher:
Weird. It happened last year too. Annual maintenance? pic.twitter.com/7cpszL6Oms

— Karl (@supersat) July 4, 2017
Hopefully, anyone running automated trading systems either knew to ignore the API for a while, or cross-check NYSE data against other exchanges:
Nasdaq website shows correct prices...

— Ignacio Orozco (@TheTopNach) July 4, 2017
The oddity of "$123.47" led one Scott McIntyre to suggest a rounding:
Feels like it was set to 123.456, and got rounded. Fun…

— Scott A. McIntyre (@scottamcintyre) July 4, 2017
Since it's well after-hours in New York, the exchange hasn't had the opportunity to explain what happened. ®