One month left to save big on our ML and AI extravaganza
Thinking ahead to save on artificial intelligence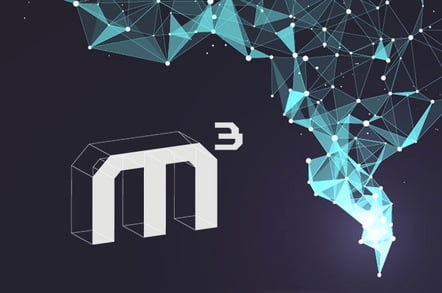 Events You've got a month to grab early bird tickets for MCubed London, our three-day exploration of all things Machine Learning, Artificial Intelligence and Predictive Analytics this October, and save £100s in the process.
So, if you want to be sure of not just a warm fuzzy, yet entirely logical feeling, but a substantial boost to your subsistence fund while you're with us, you should really act now.
After all, by joining us from October 9 to 11, you'll learn how to use a computer to work out things like: what your customers are going to do before they know; how to use neural nets to calculate just how much punishment a roof can take; or how to build machine learning apps for mobile devices.
At the same time, we'll be looking at the organisation, legal and ethical implications of AI and ML, as well as taking a look at some of the most interesting applications, including autonomous vehicles and robotics.
Our aim is to show you how you can apply tools and methodologies to allow your business or organisation to take advantage of ML, AI and advanced analytics to solve the problems you face today, as well as prepare for tomorrow.
And our keynote speakers, professor Mark Bishop of Goldsmiths, University of London, and Google's Melanie Warrick, will be grappling with the big issues and setting the tone for the event as a whole.
This all takes place at 30 Euston Square. As well as being easy to get to, this is simply a really pleasant environment in which to absorb some mind-expanding ideas, AND discuss them on the sidelines with your fellow attendees and the speakers. Of course, we'll ensure there's plenty of top notch food and drink to fuel you through the formal and less formal parts of the program.
Tickets will be limited, so if you want to ensure your place, head over to our website and snap up your earlybird ticket now. ®
Sponsored: Minds Mastering Machines - Call for papers now open