It's the iPhone's 10th b'day or, as El Reg calls it, 'BILL RAY DAY'
More than one BEEEEELLION mobe sales to celebrate? Screw that twisted logic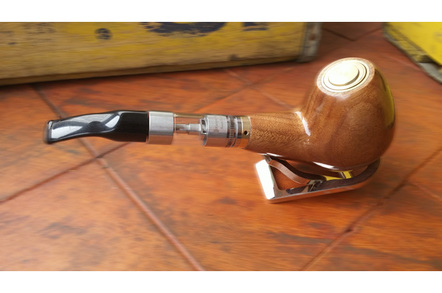 A decade ago to the day, the Jesus Mobe went on sale in the US: bereft of 3G connectivity, the iPhone had a relatively crappy two megapixel camera and 4GB of storage, not to mention a hefty price of $499. It was destined to be a failure.
Apple was going to combine the functionality of the iPod with a mobile phone, Bill Ray, El Reg's finest wireless reporter of all time told world + dog. Of that he was sure. He was also equally sure it wouldn't sell well.
Strapping an iPod to a mobile phone was no great technical challenge for Apple but convincing mobile carriers to jump into bed with it was.
Bill wrote:
Apple is extremely good at creating simple interfaces, and it is likely that the Apple phone will have a pleasing interface which is relatively easy to use and recognisably iPod branded, but it won't need to appeal to the iPod users, it will need to appeal to the network operators.
Working out ways to subsidise the handset would provide a hurdle for Apple to leap. Perhaps it would set up its own Mobile Virtual Network Operator (MVNO) and fund the hardware subsidy or recoup the iPhone costs on phone calls and iTunes services?
Any consumer viewing a £330 iPod phone on the shelf next to a Sony Walkman with "similar capabilities" would baulk at paying Apple's idiot tax, our man predicted.
The more likely scenario was Apple trying to sell its phone to the existing network operators, using the same tactics as its rivals, though Apple would maintain exclusivity by limiting trade customers that stocked the iPhone. How did that eventually play out. Hmmm. Well.
Things didn't quite go as El Reg's man expected with the iPod either, after sales peaked in 2008 - a, er, year after the iPhone launched - shipments of the MP3 player have petered away ever since.
There was a lot that our friend and former colleague – a noted brain for whom building a Doctor Who-style sonic screwdriver or a lawn-mowing robot was light work – called right, and only a bit that he got wrong - as he pointed out in his valedictory note to readers. He predicted the Chrome OS would be a smash hit in July 2009, for example.
Fast-forward to today and Apple has sold well in excess of one billion iPhones worldwide. It is because of this, and our monumentally rotten powers of prediction on this topic, that The Register proclaims that June 29, henceforth, shall forever be known as Bill Ray Day.
Bill can now be followed at Gartner, where he casts an eye over wireless connectivity. We asked Bill to comment on his latest award, but have yet to hear from him. ®
Sponsored: Becoming a Pragmatic Security Leader