In touching tribute to Samsung Note 7, fidget spinners burst in flames
Hang on, there's a tech angle in here somewhere... IoT, right?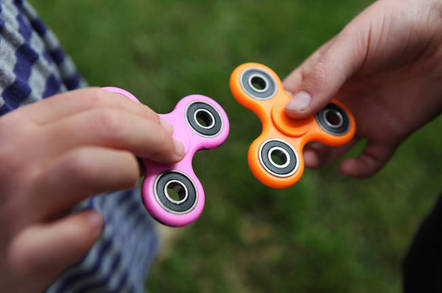 Fad-crazed parents have something new to worry about, as reports suggest that fidget spinners can pose a fire risk.
A family in the US says one of the smash-hit toys caught fire as it was charging its Bluetooth speaker in their home, and it only narrowly avoided becoming a much larger blaze.
Kimberly Allums, of Gardendale, Alabama, says her son acted quickly by dousing the spinner in the sink. It had been charging for around 45 minutes when it caught fire, and left scorch marks on the carpet.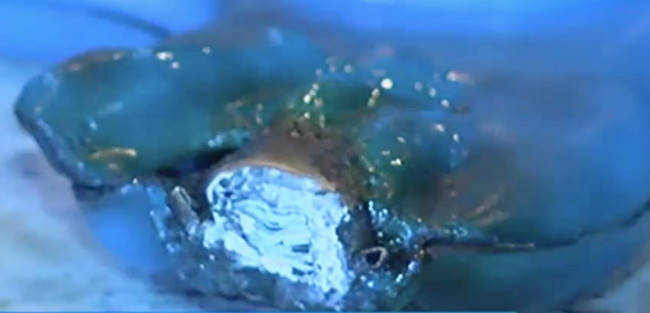 The melted spinner
For those fortunate enough to be unaware, fidget spinners are handheld toys that, as the name suggests, spin when flicked. Originally marketed as a therapy tool for autism, ADHD and anxiety, the spinny toys have caught on with the public at large, and some are now being packaged with wireless Bluetooth speakers that require a battery charge to play music.
In this case, Allums said, the battery on her son's toy overheated while charging.
"He noticed that it burst into flames and he just started screaming," Allums told local news station WBRC. "I was downstairs and all I heard was 'fire...fire' and the fidget spinner had literally, it was smoking, it was in flames."
It could have been worse, says Allums. Normally the family would have been out of the house when the meltdown occurred, and it was only by accident that someone was around to put out the blaze.
"We were about five to ten minutes from leaving the house for the day before this happened," she said. "So it was nothing but God that held us back because I was actually running late that morning."
To recap, different companies now make fidget spinners with Bluetooth speaker connectivity – and apparently some of them don't do it very well. Silly as it is, the story brings up a genuine concern. As more things are endowed with wireless connectivity under the Internet of Things banner, the risk of fire from shoddily implemented batteries and power sources grows.
Not only are more things getting connectivity, but the people making them aren't necessarily going to be well-trained on things like fire safety and product design. As we get more and more sloppy products in the "internet of crap," you can expect these sorts of stories to become increasingly common. ®
Sponsored: Becoming a Pragmatic Security Leader