Microsoft brings caregiver leave home to US, plans to finish global rollout soon
Four weeks, paid, to deal with family health crises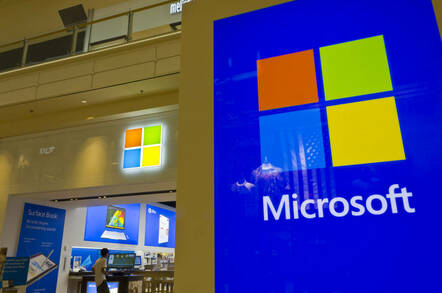 Microsoft has decided that family caregivers deserve support, so it's decided to take its paid leave program global.
Redmond's HR veep Kathleen Hogan explained the decision in a LinkedIn post (Do we have to? Oh, all right, here's the link), as the company began offering the program in the USA.
Saying "times when life happens and we need to scale back to accommodate the unexpected", Hogan relates her own experience with breast cancer, and the way that exposed her to stories from others of similar experience.
"I met many other cancer patients whose situations required family members to dedicate countless hours to support their treatment plans and stand at their sides. Some had to navigate the dilemma of balancing work and caring for their loved one—a choice that is incredibly difficult", the post says.
As The Seattle Times notes, a four-week annual allowance goes "beyond the bare minimum that US law requires", and it means Microsoft joins a handful of other US companies in supporting caregivers (Facebook offers six weeks, Deloitte a very generous 16 weeks, and Discovery Communications' dozen weeks).
It also aligns Microsoft with LinkedIn, which Redmond bought last December and has its own caregiver program.
Moreover, Microsoft intends the program to be global – and while Hogan doesn't say where, her post says it's already commenced in 22 other countries, and will reach remaining territories "over the coming months". ®
Sponsored: How to Process, Wrangle, Analyze and Visualize your Data with Three Complementary Tools