Robocall spammers, you have one new voicemail message: Cut it out!
Senator Schumer asks Ajit Pai to protect Americans. Good luck with that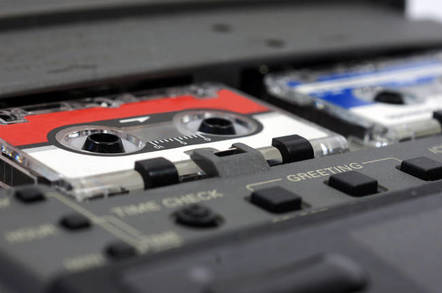 Updated A US Senator is looking to turn up the heat on a particularly annoying new robocall practice.
Charles Schumer (D-NY) plans to pressure America's comms watchdog, the FCC, for a ban on straight-to-voicemail calls that plant recorded messages on phones without them ever actually ringing. Under proposed new rules, the practice would be exempt from "do not call" registry protections.
The senator today pointed to a petition [PDF] submitted to the FCC by a marketing company called All About The Message.
The petition asks that robocalls going directly to voicemail not be subject to FCC Telephone Consumer Protection Act rules, reasoning that by not making a consumer's phone ring, the calls are far less intrusive than normal robocalls. Granting the petition would mean that companies making the calls would not need to abide by things like "do not call" lists or individual state laws on robocalls.
"If ringless voicemail technology is exempt from federal regulations, consumers could see their voice mailboxes inundated with unimportant messages, confusing consumers and making it harder or even impossible to get real messages," Schumer said.
"That's why I am urging the FCC to deny any request that would allow for more telemarketing messages, and [instead] side with the consumers."
Schumer is asking the FCC to throw out the petition and declare that straight-to-voicemail calls be considered the same as robocalls, and covered by federal regulations.
The senator will have an uphill battle if recent FCC actions are any indication. Since taking over the reigns of the FCC in January, chairman Ajit Pai has reliably sided with the telco lobby and sought rulings that reduce the reach and authority of the FCC to govern commerce.
He has also, thus far, shown a particularly light touch when it comes to cracking down on nuisance robocalls. ®
Updated to add
Good news: All About The Message has withdrawn its petition, killing the voicemail idea dead.
Sponsored: Webcast: Build the next generation of your business in the public cloud