Florida Man to be fined $1.25 per robocall... all 96 million of them
Record $120m penalty will be doled out by FCC for bonkers binge of junk dialing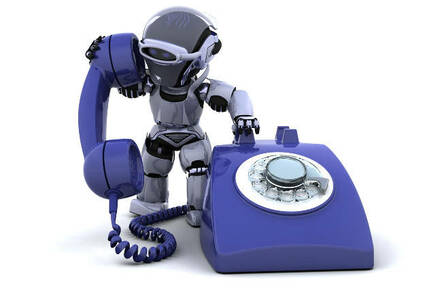 America's comms regulator, the FCC, will fine a Florida Man $120m for flooding the country with nearly 100 million robocalls in three months.
The watchdog said that Adrian Abramovich of Miami ran a scheme that made more than a million calls a day – each with its caller ID information altered – with the aim of selling travel packages and condo timeshares.
The calls, 96 million of them in total, were presented on caller ID as coming from travel companies like TripAdvisor, Expedia, Hilton, and Marriott. When answered, they played a recorded message and, if the user prompted for more information, they were connected to an overseas call center, where the operator would try to sell a vacation package.
"Mr Abramovich apparently used what has been called 'neighbor spoofing' in hopes of gaining the trust of those receiving the call and increasing the likelihood of their answering," the FCC said.
"Neighbor spoofing takes place when the caller falsifies the caller ID to match the area code and first three digits of the recipient's phone number, instead of the caller's number or the number where the call was actually originating."
The FCC said it was tipped off to the scheme in 2016 when TripAdvisor contacted them. The site said it had been receiving complaints from angry customers who thought they had been dealing with TripAdvisor, but were in fact victims of Abramovich's scheme.
Soon after, the commission heard from Spok, a healthcare communications biz headquartered in Springfield, Virginia, who complained that the robocalls had been disrupting the network they operate for doctors and hospitals. Those calls were traced back to Abramovich, and the investigation was launched.
In total, the FCC said it directly verified 80,000 spoof calls from Abramovich's robocall operation, and it believes the total number, made in less than three months, was around 96 million.
The spoofed numbers are a violation of the FCC's Truth in Caller ID Act of 2009, opening the door to the massive nine-figure penalty. Abramovich was also cited for violating the Telephone Consumer Protection Act and federal wire fraud laws. ®
Sponsored: From CDO to CEO