Tory-commissioned call centres 'might have bent data protection laws'
Party can expect a call from the Information Commissioner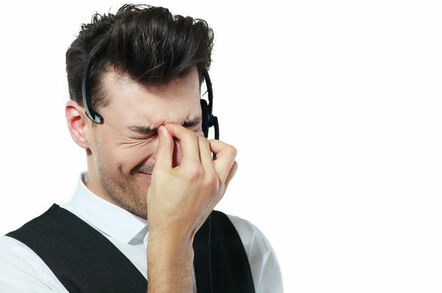 The UK Conservative Party has been accused of pushing its message on potential voters in a way that may have breached data protection laws.
The party hired Blue Telecoms to carry out direct marketing and market research calls during the run-up to this year's general election – but an investigation has suggested that employees were told to say they were calling from a different company that doesn't exist.
According to an undercover investigation by Channel 4 News, staff were told to say they were calling from Axe Research.
However, the broadcaster reports that no such firm is registered in England and Wales, and one supervisor told an undercover reporter that this was "just the name we do these surveys under, basically".
They added: "I did a Google search, nothing comes up. But as far as anyone's concerned, yeah, we're a legit independent market research company."
Such misleading actions could be in breach of data protection rules, which state that marketing companies must say who they are, what will be done with the information and who it will be shared with.
In a statement sent to The Register, a spokesperson from the UK's data protection watchdog, the Information Commissioner's Office, said that it would be "asking the Conservative Party about the marketing campaigns conducted from this call centre".
The ICO also pointed out that it had warned political parties before the election campaign about their obligations around direct marketing at the beginning of the election campaign. "Where we find they haven't followed the law we will act."
On top of this, the Channel 4 investigation said that "the vast majority" of the calls were to numbers registered on the Telephone Preference Service – which political parties are not allowed to use for campaigning, unless the person has specifically given consent.
Sascha Lopez, head of Blue Telecoms, told Channel 4 that it had followed all regulations "in regards to identifying who was calling, the reason for calling, as well as operating an opt-out list", and that all scripts "made it clear" that calls were being made on behalf of the Conservative Party.
A Conservative Party spokesman said: "Political parties of all colours pay for market research and direct marketing calls. All the scripts supplied by the party for these calls are compliant with data protection and information law." ®