Speaking in Tech: IT's a GaaS with Trump at top
Plus: Amazon's Whole Foods move, pizza on Mars, Uber chaos, and more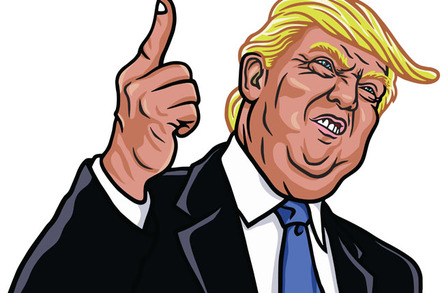 Podcast

This week Amy and Melissa are joined by special guest Sarah Vela (@orchid8), senior digital communications manager at Forcepoint (@forcepointsec). They discuss new jobs, Trumping government in the cloud, buying Whole Foods with Alexa, pizza on Mars, AirBnB's shifting business model, and how to use LinkedIn.
The details...
(0:00) We're all marketers now
(5:29) How to make friends at your new company
(8:56) IT's a GaaS!
(16:41) Whole infrastructure at Amazon
(27:05) Elon Musk's ultimate FU
(33:04) Uber blame game
(39:32) AirHotelnB's kick in the grass
(46:49) Normal?
(50:18) Stalking Sarah
(52:47) Words of wisdom make a comeback
Listen with the Reg player below, or download here.
Podcast Subscriber Links
Subscribe through iTunes
Subscribe through Google
Subscribe through Stitcher
Feed URL for other podcast tools – Juice, Zune, et cetera: http://nekkidtech.libsyn.com/rss