Toshiba chip biz auction: Picks Japan-Bain fund bid
WDC: Hang on ... WHAAAA....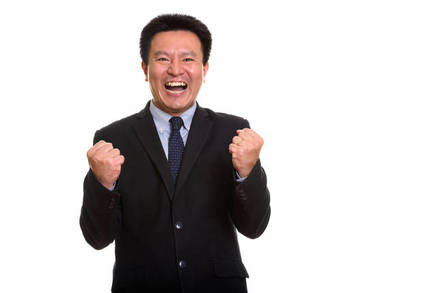 Toshiba has reportedly picked a home-grown Japanese state-backed fund to buy its memory business, and has frozen out flash foundry joint-venture partner WDC.
Read the background to this convoluted and complex Memory Business saga here. The Foxconn (Hon Hai Precision Industries) bid group looks to be getting rejected, because of Japanese government fears about jobs transferring to China and also of intellectual property leakage to the Jade Kingdom as well.
A Broadcom-led consortium also appears to have gotten the cold shoulder.
INCJ (Innovation Network Corporation of Japan) is the state-backed fund leading a group including Korean RAM/NAND chipmaker SK Hynix, the Mitsubishi UFJ Financial Group and Bain Capital.
Despite WDC saying it has veto rights on the sale, and trying to enforce that through legal moves at an international arbitration court, it is not a member of the INCJ-led group.
+Comment
WDC might be quietly pleased as both the Foxconn bid group and the Broadcom one are being rejected. Previously it has said it doesn't want to work with Broadccom in the flash foundry JV, and Foxconn's group didn't look too appealing to WDC either.
However, where it now has a single partner in the JV, Toshiba, which makes investment and strategy decisions fairly simple, it is facing a complex web of new owners for the Toshiba part of the JV which could complicate and delay decision-making. ®