Conservative manifesto disappears offline – then mysteriously reappears
SNAFU or something more sinister going on?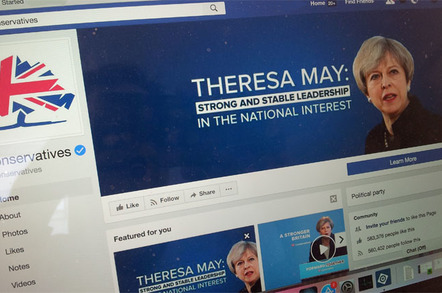 The Conservative Party's 2017 manifesto was briefly deleted from its website this morning – on the same day that political Britain downs tools for the State Opening of Parliament.
While political journalists concentrate on the cut-price pomp and ceremony of the State Opening – the Queen is said to not be wearing her full regalia, or turning up in her customary golden horse-drawn carriage.
Unkind folk have suggested this is so she can make a quick getaway to Royal Ascot once she's done with the House of Commons. Chris Ship, political editor of ITV News, confirmed as this article was being written that the Queen would be continuing to Ascot for the gee-gees after the ceremony is complete.
The manifesto was widely regarded as an utter disaster for the Tories, helping turn what should have been an easy election win for Prime Minister Theresa May into a humiliating shambles that lost the party its Parliamentary majority.
We have contacted the Conservative Party for comment, though for some reason its normally talkative press office wasn't answering the phone this morning and we have yet to hear back via email.
A quick look at the metadata of the PDF version of the manifesto (here, 88 pages) shows that the created and modified dates are both 18 May 2017. It's not impossible to forge the metadata, of course, but it would be a particularly Machiavellian political party that tried to secretly rewrite its manifesto immediately after an election while in the middle of talks to try to form a stable government.
May's Conservatives are in negotiations with Northern Ireland's Democratic Unionist Party, which is a socially conservative grouping formed of just enough MPs to keep May's party in power. The DUP's stance on the TV Licence prompted Labour to pledge it would vote down any changes to the BBC's current tax-based funding arrangements. ®
Sponsored: Webcast: Build the next generation of your business in the public cloud