Datos IO gets nimbler vision at board level
Ex-Nimble CEO joins Datos IO board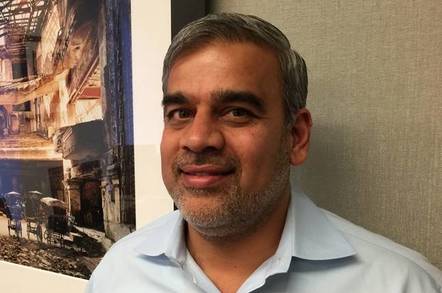 Ex-Nimble president and CEO Suresh Vasudevan has joined Datos IO's board.
HPE bought Nimble for $1.2bn in March this year, and effectively took away Vasudevan's job.
Datos IO says Vasudevan will work closely with its cofounder and CEO Tarun Thakur, and "will play a critical role in helping Datos IO scale to meet the exploding demand for its cloud backup and recovery" systems.
Thakur said Vasudevan is an industry giant: "Suresh's rich experience in leading product strategy and operations in over a decade at NetApp, and building Nimble Storage from an early-stage startup to a market-defining company with a successful IPO is exactly what we need to help guide us through the next phase of our company evolution and growth."
Vasudevan said, "The cloud is causing enormous disruption in the data management market. Datos IO is well positioned to capitalize on a massive market opportunity, with a seminal data management architecture built for enterprise-wide data sources, while uniquely targeting scale-out next-generation databases as a market entry strategy.
"It is now painfully obvious to enterprises that data management and data protection need to transition from a hardware appliance era to a completely new software-based approach." ®