Hotheaded Brussels civil servants issued with cool warning: Leak
Brexit? No, no... it's baking! Put away the booze, biz-suit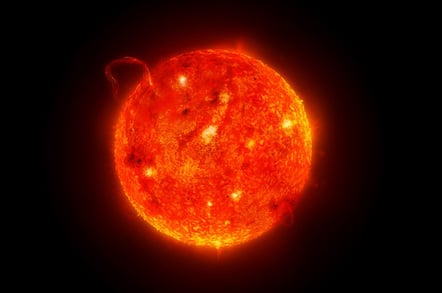 If he listened to the latest advice from HR types working for the European Commission, Brexit secretary David Davis may today be sat in a darkened room, dressed in cabana wear, as talks with the EU's chief negotiator begin.
The political debate is heating up as the UK starts the two-year process of exiting the Union of 27 countries across the region, but perhaps more concerning to some is the baking temperature in Brussels caused by the Sun.
A memo, leaked to Politico, was sent to civil servants working in the Belgian capital to "maintain good working conditions during very hot weather" - it is 29 degrees centigrade outside.
The advice includes:
Wear light clothing - no suit and ties where possible.
Drink water regularly
You are advised not to drink alcohol, and to eat light meals
Get the air moving in your office by opening doors and windows for as long as possible while it is cool. At the hottest times, keep windows closed and blinds down. You can also switch off the lights.
Try not to go out in the heat, or do physical exercise.
Most of the buildings used by the EU are air-conditioned, the EC HR department assured, and "temperature is measured regularly in those that are not", the memo added.
"You are reminded that during very hot weather, and more specifically, when the office temperature exceeds 30°C, directors and heads of unit may allow those staff who so wish to leave early, provided that the hours not worked are subsequently made up," the missive stated.
Davis will likely have no problem with the advice on attire and lights - the UK seems to be heading blindly into the negotiations anyway. But as for asking us to lay off the booze... ®
Sponsored: Practical tips for Office 365 tenant-to-tenant migration