Google coughs up $5.5m to make recruiters 'screwed out of overtime pay' go away
There, some spare change under the couch will solve this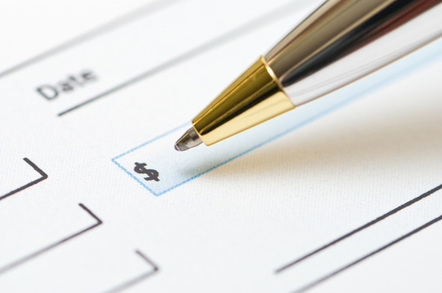 Google has agreed to settle a class-action lawsuit that accused the ads broker of failing to pay overtime to contract workers.
The aggrieved freelancers asked the Santa Clara County Court in California to approve a deal in which Google and contract staffing agency Urpan Technologies will pay $5.5m to a bunch of workers who were brought in to handle recruiting for the Chocolate Factory.
The class, led by named plaintiffs Tymuoi Ha, Austin Bonner, David Rabil and Raymond Roberts, had claimed that the recruiters Urpan provided to Google as contractors had not been paid for overtime work and were not given their pay immediately upon termination, as required by California state law.
"Defendants deliberately and uniformly cheated plaintiffs and similarly situated workers out of hard-earned wages for their long hours of work and retaliated against those who protested unfair treatment," the complaint [PDF] alleges.
"Defendants set numeric limits on the amount of overtime hours that contract recruiters were allowed to report. At times, the numeric limit was zero overtime hours. At the same time, defendants suffered and permitted plaintiffs and the other class members to work additional, unpaid overtime hours in order to succeed in their jobs and meet performance metrics."
The complaint goes on to claim that when Ha complained about the unpaid overtime work, her bosses, permanent Google employees, fired her in retaliation.
To settle the claim [PDF], Google and Urpan Technologies will agree to pay $5.5m into a fund that will be distributed among the named plaintiffs and anyone who worked in Google's 'People Operations' staffing department as a contractor between January 27, 2012 and May 9, 2017.
The deal notes that Ha is personally filing a separate complaint against the two companies that is not covered in the settlement package.
The agreement has been signed off by both sides, and was today handed over to Judge Brian Walsh for his approval. ®
Sponsored: Becoming a Pragmatic Security Leader