Openreach to comms providers: Why can't we be friends?
Reformed monopoly wants to 'get much closer' to partners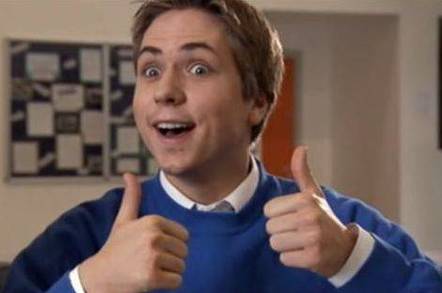 The new, reformed UK network backbone Openreach wants to "get much closer" to its communications providers and hopes to make a business case for a "very sizeable" full-fibre footprint together, says chief exec Clive Selley.
Speaking at the Total Telecoms Connected Britain event in London, Selley was eager to come across as conciliatory, reaching out to providers such as TalkTalk who have been vocally opposed to Openreach's direction in the past.
The new tone follows Openreach's legal separation from BT in March after regulator Ofcom found "serious failings" in its previous setup.
BT's Openreach previously had a fraught relationship with some of its CPs, who had accused it of acting in its own interests rather than the market when it came to developing new products.
In May, BT was fined £42m for failing to compensate competitors over delays to fixing Ethernet land lines and agreed to pay out a further £300m to the affected providers.
In a conversation with independent analyst Matt Howett, Selley said: "We are creating a different Openreach. I began the year reporting to the group CEO Gavin Patterson, now I report to the chairman of the Openreach board... so the governance is transforming and transforming fast."
He said Openreach "had underperformed in the Ethernet business for our customers. We have very significantly improved our Ethernet throughput and our timelines of delivery and our repair performance. It is not job done, but it is job well on the way. We have arrested what was previously a year-on-year increase in fault rates."
Proactive maintenance on the network and a greater investment in skilling its engineers will lead to a decrease in fault rates next year, he said.
He said fundamentally Openreach is a wholesaler "and when we go to market, it is through our retail partners: TalkTalk and others. And my intention is to get much closer to those partners."
Last month, Selley said Openreach is consulting with CPs to create a business case that will set "a higher ambition" than the existing 2 million full-fibre connections by 2020.
He told Howett the fibre consultation will go out in about five months from now "and then the CP partners will of course digest and reflect on it and they will provide responses".
He said: "So it is about getting together with our partners to understand how we can construct a business case for full-fibre platform. We are going to get close to those CPs. and I hope that already within the last year they feel that collaboration is stronger. And we need it to be stronger still.
"So just to be clear, I am a big fan of full fibre. I've spent a lot of time in the last 12 months looking at ways on how to deploy it much more efficiently than we've done in the past.
"So we are honing in our techniques and we are now going to consult our CP partners in order to build a business case for what I am hoping will be a very sizeable footprint that we will deploy across the UK."
In some rural areas, full-fibre is the only credible option, he said. However, he stressed the need for a "suite of products" to improve speeds including its hybrid copper-fibre G.fast technology. ®