IBM deep-sixes DeepFlash 150
Unstructured data box nixed in Europe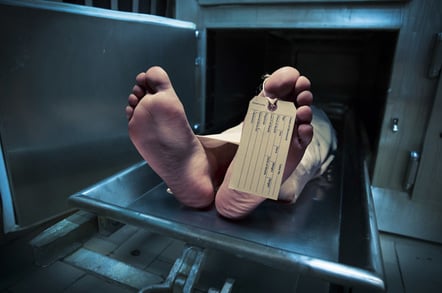 IBM has withdrawn its Spectrum Scale-based DeepFlash 150 product from sale.
The product was launched in August 2016 and has Spectrum Scale running on all-flash array InfiniFlash hardware OEM'd from WDC-owned SanDisk. It was launched as a fast access parallel file system array.
InfiniFlash is a flash equivalent of a JBOD, just a bunch of flash drives, so needs system software to operate it. Other SanDisk partners for the box included Nexenta and Tegile.
IBM issued a hardware withdrawal notice saying the product was no longer available in Europe. There is no replacement.
Our understanding is that the DeepFlash 150 product was for unstructured and big data storage, and its withdrawal implies IBM met limited sales success. This market is typically populated with disk drive arrays as their capacity is costs less than flash. Parallel file system software like Spectrum Scale or Ceph provides the access speed needed. An alternate approach is to use distributed Hadoop systems.
However, the market is also being addressed by Pure Storage with its all-flash FlashBlade system, launched a year ago and, according to Pure, selling well.
We have asked IBM for a comment and will update the story when we receive it. ®
Updated to add
You can find IBM's lengthy response in this week's storage news roundup.