Telstra to hang up on 1,400 more workers
As big T sells its copper to nbn™, it needs fewer copper techs to fix it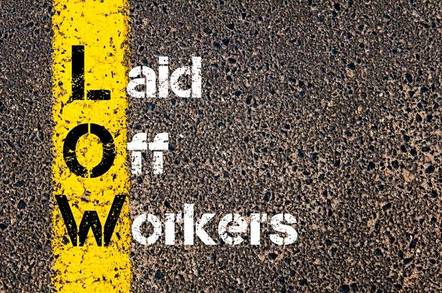 Telstra will shed 1,400 or more jobs to make up for revenue gaps looming as the National Broadband Network rollout continues.
While the carrier will be paid AU$11 billion by network-builder nbn™, it will inevitably lose wholesale income from network migration to the government network.
The NBN's effect on Telstra's retail network is less predictable: while some broadband customers might churn away from Telstra during network migration, others may well shift to Telstra.
In any case, the carrier is predicting wider losses flowing from the NBN rollout. Last year, it scratched around for $1 billion in savings; today, the incumbent says it needs to plug a $3 billion earnings hole between now and network completion in 2020.
The transfer of Telstra's copper to nbn™ gives a strong indication of where some of the most savage cuts will fall. Telstra is currently working hard on network remediation, needed before individual chunks of the network change hands.
As that work proceeds, the network remediation workload shrinks, and the workforce requirements along with it.
However, those crews have a marginally brighter future under the government's multi-technology model (MTM), since the new network-owner will still need people to maintain the copper. Under the former fibre-only build, the copper was to be retired completely.
ABC Radio News reports that the carrier will meet with the Communications Workers' Union today, and will inform staff of its plans ahead of making an announcement to the Australian Securities Exchange. ®