Enterprise flash storage market report reads like it's a vendors graveyard
Virident? Violin?! Where is Tintri? HPE?! IBM??!!!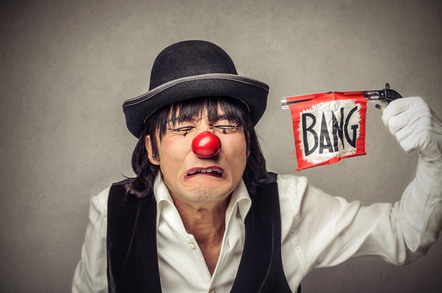 Registrar Daily's Global Enterprise Flash Storage Market 2017 report looks at 15 vendors – of which five no longer exist and two are small-to-insignificant – and totally neglects to mention others.
The included and so-called key vendors, with our comments, are:
Pure Storage
Virident Systems – bought by WD in 2013
Violin Memory – just emerged from Chapter 11 bankruptcy
Oracle Corporation
NetApp
EMC Corporation – now owned by Dell Technologies
Kaminario
Nimble Storage – acquired by HPE in April
Nimbus Data Systems
Skyera – bought by WDC in 2014
Tegile Systems
Western Digital Corporation
WhipTail Technologies – bought by Cisco in 2013 and product canned in 2015
LSI Corporation – bought by Avago in 2013 with flash bits then sold to Seagate
Fusion-IO – bought by SanDisk in 2014
Tintri will be surprised not to have been mentioned as an enterprise all-flash array vendor, as will Fujitsu, Hitachi, HPE, Huawei and IBM.
Registrar Daily is a privately supported, not-for-profit membership organisation and describes itself as "an internationally acclaimed producer and distributor of noncommercial news, talk, and entertainment programming ... [which] serves a growing audience of more than 23 million Americans each week in partnership with more than 780 independently operated, noncommercial public radio stations."
Hmm, we're not exactly in Gartner and IDC territory here.
A copy of the 111-page report will cost you $2,900 as an individual user and $5,800 as a corporate user.
We have asked Registrar Daily about the inclusions of dead companies and the omission of living ones, and will update this article with whatever we hear.
Are we suggesting in the slightest way that this report has limited credibility? Heaven forfend. But we do carefully point out that The Register has nothing whatsoever to do with Registrar Daily. ®