Vodafone to block its ads from appearing next to 'fake news'
Era of automated ads risks brand image, apparently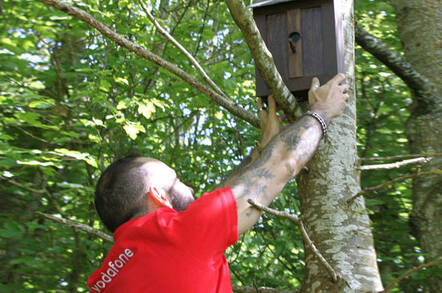 Vodafone will block its advertising appearing against so-called "fake news" and hate speech from today.
It said the decision was a response to evolving technology within advertising and media and the algorithms being used in ad placements.
It said that it will use "whitelisting" controls put in place by its global ad agency, WPP.
The telco said there is an increasing risk of its brand being marketed within outlets that are "fundamentally at odds with their values and beliefs as a company while inadvertently providing a source of funding for those outlets."
Google and Facebook have come under fire for their automated advertising, which uses algorithms to deliver digital advertising to targeted demographics, as in some instances that has led to advertising appearing next to offensive content.
In March, MPs accused Google, Twitter and Facebook of "having no shame" and engaging in "commercial prostitution" for making money out of online hate.
Peter Barron, vice president of communications and public affairs at Google in Europe, the Middle East and Africa, said the firm has "no interest in making money from hate" but added "I do not deny it has happened [in the past]."
The new rules - which are now in effect - include Vodafone's definition of hate speech and fake news for the purposes of determining whether or not a particular outlet should carry Vodafone advertising.
Vodafone group chief exec Vittorio Colao said: "Vodafone has a strong commitment to diversity and inclusion; we also greatly value the integrity of the democratic processes and institutions that are often the targets of purveyors of fake news. We will not tolerate our brand being associated with this kind of abusive and damaging content." ®
Sponsored: Becoming a Pragmatic Security Leader