Florida court's schizophrenic rulings throw mobe passcode privacy into doubt
Jail for one, pass for so-called celebs in sex tape case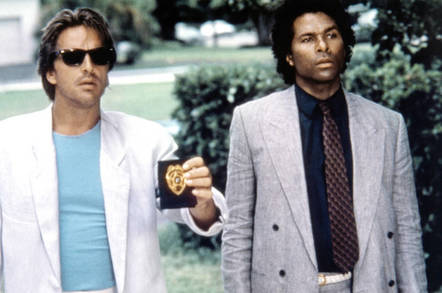 Two Tuesday court rulings in the strange Sunshine State of Florida have given very mixed messages on the rights of phone users to keep their passcodes private.
In a case of suspected child beating, Broward Circuit Court Judge Michael Rothschild sentenced Christopher Wheeler, 41, to 180 days in jail after the passcode he supplied for his phone didn't work. Wheeler is accused of hitting and scratching his eight-year-old daughter and police want to see if there are photos of such abuse on his phone.
"I swear, under oath, I've given them the password," he told the court, the Miami Herald reported.
Also on Tuesday, Wesley Victor, partner of Hencha Voigt, who appears on reality TV show WAGS Miami (no, never heard of it either) escaped jail on the grounds that he couldn't remember his phone's passcode. His cell phone had allegedly been recovered from a car not belonging to him when he was arrested last July.
The two are facing charges of extortion over threats to release a sex tape of local social-media "celebrity" (ditto) YesJulz unless an $18,000 ransom was paid.
"The judge made the right call," said Victor's lawyer, Zeljka Bozanic. "My client testified he did not remember. It's been almost a year. Many people, including myself, can't remember passwords from a year ago."
The two cases highlight the issues that smartphone security is causing law enforcement. Courts have traditionally ruled that obtaining fingerprint access to mobile phones is OK, because it's physical evidence, but that passcodes are protected by the Fifth Amendment to the US Constitution, which bars self-incrimination.
The US Supreme Court has yet to rule conclusively on the issue, but these cases show they will have to soon. ®