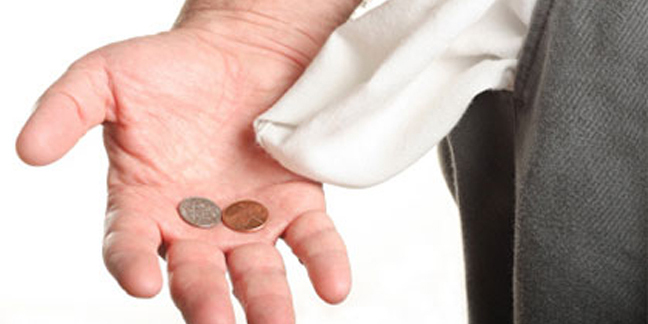 The widow of an Avaya employee has said the troubled UK telco should not terminate her death benefits following its bankruptcy filing in January.
Avaya had told the bankruptcy court that survivor payments are not a benefit covered under its Chapter 11 bankruptcy protection.
It said the Survivorship Benefit is a pension, not death, benefit, despite the fact it was triggered by the death of her husband, Stephan Clark, because the Supplemental Plan merely "transfers her husband's pension benefit to her upon his death".
However, Marlene Clark argued that the payment should be treated as a welfare benefit, and as such should be protected.
"Given Mrs Clark's case on the merits, it is astonishing that [Avaya] and their advisors thought it advisable to terminate Surviving Spouses' death benefits under the Supplemental Plan postpetition without prior Court authorisation," said the submission on behalf of Clark.
It argued for a protection "of those persons receiving retiree benefits and ensure the continuation of those benefits post confirmation pursuant to a Chapter 11 plan".
The Chapter 11 bankruptcy protection is for $6.3bn (£5bn) in debt and only affects Avaya's US subsidiaries. That debt arose from an $8.2bn (£6.5bn) buyout in 2007 by private equity firm Silver Lake Partners. Interest expense of more than $400m (£319m) a year has been pushing Avaya into losses.
Under Avaya's plans to reorganise the business, it will flog its networking business for $100m to Extreme Networks.
Josh Friedman, legal analyst at Debtwire, noted that Avaya's proposed a reorganisation plan would provide first line creditors with $1.4bn in cash and 95 per cent of the company's reorganised equity.
Avaya's revenues fell to $958m (£763m) for its fourth quarter, down from $1bn (£800m) last year. And the company posted a net loss of $750 (£598m).
The US federal bankruptcy watchdog recently slammed Avaya for its decision to award 11 execs $3.7m (£3m) in bonuses.
The Register has asked Avaya for a comment. ®
Sponsored: Practical tips for Office 365 tenant-to-tenant migration