Capita and Birmingham City Council 'dissolve' joint venture
Won't somebody think of the savings? Oh, they have, and now the dream has died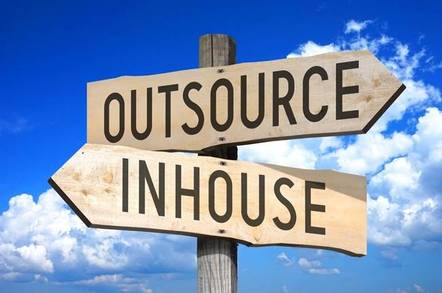 The long-running and highly criticised joint venture between Capita and Birmingham, England, City Council is being rubbed out, reportedly saving taxpayers around £44m.
The Service Birmingham Partnership was established in 2006 – Capita was the majority shareholder – with some grand ambitions to save the council £500m, generate 800 jobs and improve the city's prosperity.
The contract covered running tech and comms systems, council tax collection services and at one point a call centre. But it was pulled apart by critics in 2013 for costing up to £120m a year in austere times. The contract currently costs £70m annually.
A Capita press officer, who doubled up as a mouthpiece for Service Birmingham, told us the joint venture was being "dissolved" and the existing contract wound down by the end of 2018 instead of 2021 as scheduled.
She said a "core" tech services deal will remain in place over the next three and a half years.
"The proposal, although keeping the core services contract in place until 2021, allows for the joint venture arrangement, which has some commercial restrictions, to be dissolved," she told The Register.
Birmingham City Council's Labour leader John Clancy, who referred to the agreement in late 2015 as a "Rolls-Royce contract", told the Birmingham Mail that calling time on the joint venture will yield savings of £11.5m a year.
"I made it clear upon becoming council leader we would continue to spend a vast amount of money on ICT given the tough decisions that have to be taken about cutting spending in other departments," he told the paper.
The contract proposal, which is to be voted on by the council at the end of this month, will free up money to spend on "frontline services" and transfer 200 Capita staffers to the council.
Both Clancy and the Service Partnership said future IT projects will be tendered on the open market. "Project work will be delivered on an as needs basis," the Capita spokeswoman said.
Opposition Conservative leader Robert Alden said the Labour council "must ensure they do not tie themselves into costly contract changes that don't deliver the possible savings".
The exact level of savings achieved by Service Birmingham to date have yet to be made public. The spokeswoman told El Reg that the council was "not comfortable with [providing] an exact figure", favouring instead to couch them like this.
"Over the past 10 years the partnership has successfully delivered significant savings."
An insider at Capita told us that the Service Birmingham contract was "seen internally as the flagship public sector account" and that "vast amounts of cash was made on that account". Again, this wasn't quantified.
Capita isn't the only company to have set up a hybrid public/private joint venture – shared service centres run by Steria and Arvato to take on Whitehall's back office IT have flopped, the National Audit Office said in December. ®
Sponsored: Quit your addiction to storage