Samsung Galaxy S8+: Seriously. What were they thinking?
Mr Slurpy lives next door
UI and software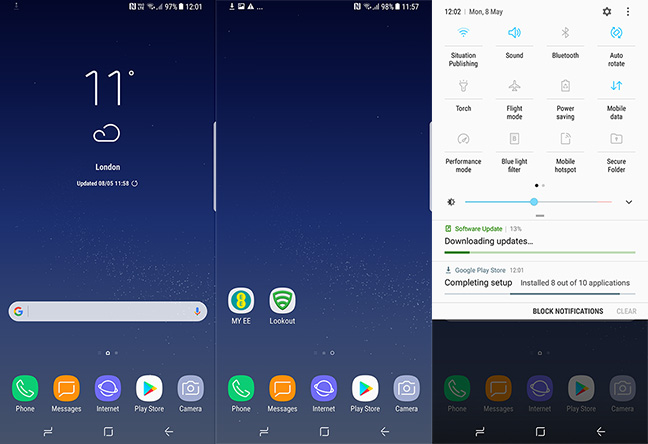 Now to the software. It's traditional at this point for reviewers of Samsung phones to beat the company up for TouchWiz UI. "Why oh why," they ask, "can't Samsung just give us stock Android, like those £100 no name Chinese imports that phone Beijing, order Diego Costa, and bill you for him?"
Well TouchWiz isn't a problem, and I think it looks smart, and works slickly. Small cosmetic uglies have been smoothed off, and the sliding side panel thrown in is terrifically useful. I don't think it slows the phone down (although this face-off with the BlackBerry KeyOne suggests otherwise – the KeyOne has only a midrange Snapdragon 625 chip), and the phone bombs along where it should, loading web pages, for example, or playing games. Besides, we're all grown-ups, and know how to install Nova Launcher, I hope.
No, the problem is that this year Samsung has caught Google-itis (or Nadella-itis) and demands data off you at every turn. Unlike Google or Microsoft, Samsung is just really crass and heavy-handed about how it does it.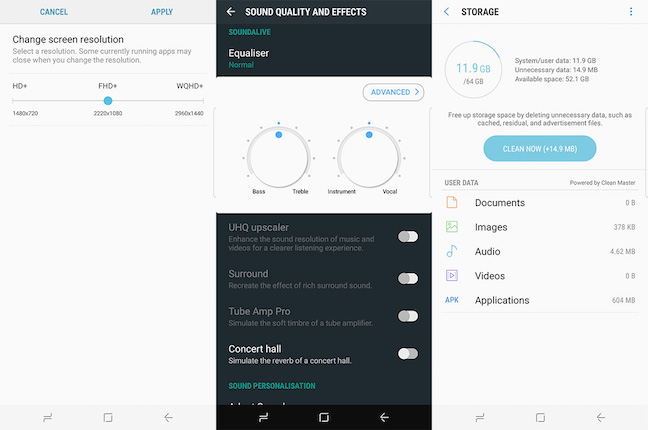 This goes well beyond Bixby, its frantic me-too AI voice assistant. Apps which should work without an internet connection (like editing your theme) just stall. However Bixby is a seriously awful incumbent, and you will really struggle to firewall the slurping and nagging.
But mainly this is because of Bixby. Samsung has clearly been reading WiReD or in-flight supplements too much, and thinks from the hype that shipping no AI assistant is worse than shipping a bad AI assistant.
How wrong that is.
For a start you can't even "talk" to Bixby outside the US, because it doesn't support voice. The palette of "assistance" is pitiful, as it is with consumer AI. Stock tickers and news and themes and a few Tweets. Great stuff. The AI part also seems more miss than hit. 8am usually finds me sheltering from the rain at Kentish Town railway station, but Samsung estimates that I wake up at 0802. (I wish)
That's brilliant, Bixby.
The logic here is that if Amazon's Echo is a hit then Bixby will be, because Bixby is just Echo in your pocket, right? If you think about what makes Echo so well loved by its owners, it's the absence of Clippy-The-Paperclip interruptions, and the fact that it's hands free – just look up and talk.
But Bixby is neither.
For now, Samsung's Slurpy, sorry... Bixby, is just a slurping engine that you can't disable. And a dedicated hardware button that you can't reprogramme to do something useful, like start the Camera. (The Play Store does feature apps that promise to disable Bixby for a fee, but I didn't test them).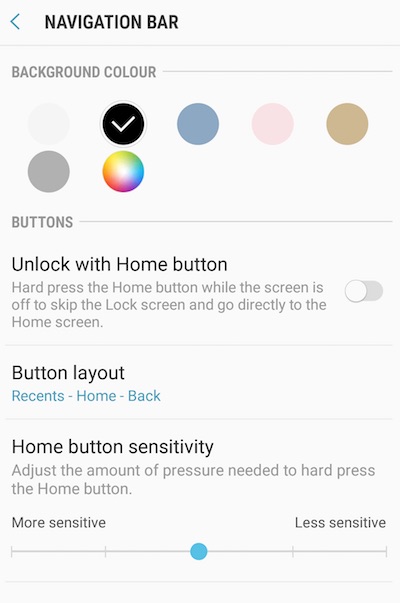 Yes, you can swap around the buttons, at last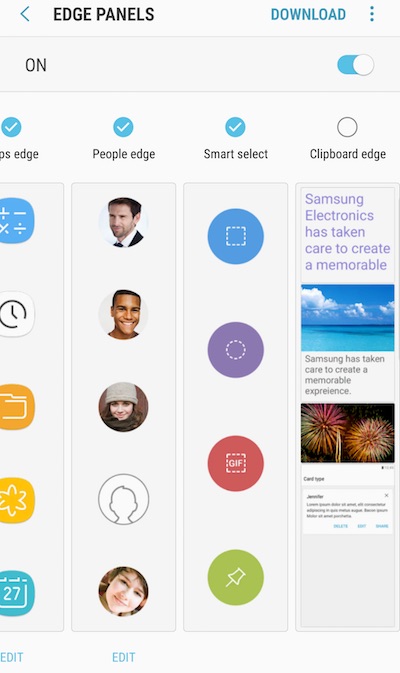 The very handy multipane edge panel is seriously handy.
As for the rest of the bundle, the big story is how well the "desktop mode", DeX, runs – and for details of that see my piece here.
Samsung has been criticised for app duplication, and this is cut down further: Samsung own-brand Gallery, Mail and Browser are thoroughly justifiable inclusions. In fact, I was slightly surprised that Samsung's best apps aren't bundled by default: Soundcamp, SideSync and Kids mode, for example, are Samsung exclusives that acquit themselves well. Samsung's BlackBerry Hub-alike, Focus, isn't even promoted in the Samsung app store.
Sponsored: Minds Mastering Machines - Call for papers now open