Made for each other! IBM awarded $700m outsourcing gig to cut costs at transport giant
If you want to slash overheads, you're learning from the best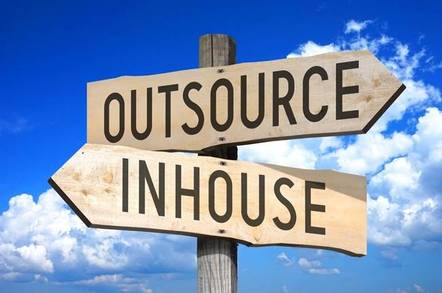 Beleaguered Canadian train and plane giant Bombardier has signed a six-year $700m contract with IBM to outsource tech management and, er, cut costs – something Big Blue has expended considerable effort doing itself.
The aerospace and transportation business last year confirmed it was axing more than 14,000 staff worldwide, amid a two-year delay and $2bn budget overrun for its C-Series commercial jetliner that is now up and running.
The tech deal includes IBM Services and IBM Cloud management. Big Blue will run Bombardier's IT function in 47 countries.
"As part of our turnaround plan, Bombardier is working to improve productivity, reduce costs and grow earnings," said CIO Sean Terrain. The company said it expected "recurring cost savings" but didn't qualify them.
Bombardier, whose get-fit plan was initially funded by taxpayers in its homeland, caused a stir earlier this year when it proposed a 50 per cent pay hike for six execs. It capitulated last month and agreed to defer paying more than half of the compensation until 2020.
IBM knows a thing or two about ways to slash overheads – it is continually exporting services jobs to low-cost labour locations and clamping down on staff expenses.
In addition, IBM said it is trying to up the productivity of its own staff by pushing through a seemingly unpopular measure to force its teleworkers to haul their asses into one of the offices deemed strategic hubs. Nice. ®